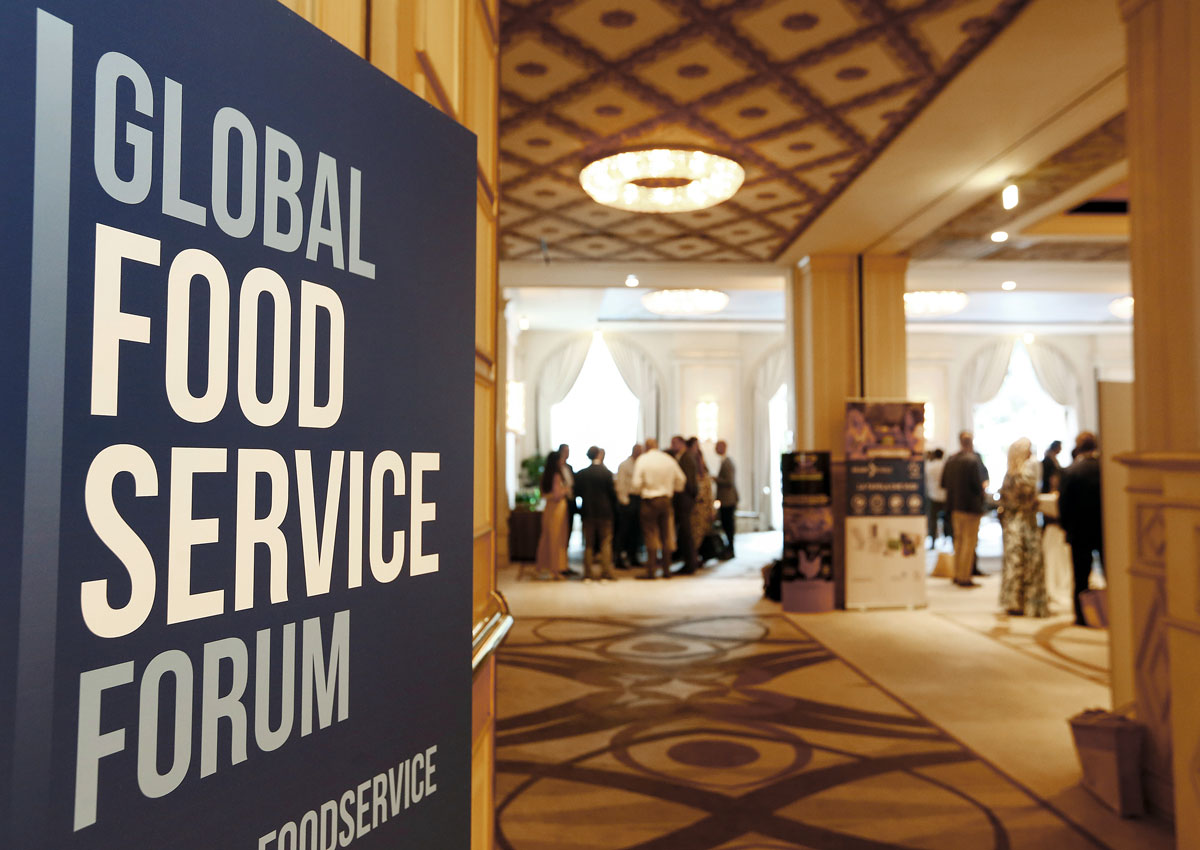 Il fuori casa è in continua crescita e non accenna a fermarsi.
Durante il pomeriggio di ieri, l'hotel Principe di Savoia di Milano ha fatto da cornice alla prima edizione del Global Food Service Forum 2019. L'evento è stato organizzato e promosso da Appetite For Disruption, il club degli imprenditori della ristorazione. Un pomeriggio denso di interventi e spunti, durante il quale si sono confrontati i principali esponenti della ristorazione contemporanea, insieme a opinion leader internazionali. Gli speaker hanno offerto il loro punto di vista sull'evoluzione, le sfide e trend del settore del fuori casa, in Italia e nel resto del mondo.
Finanza, innovazione e internazionalizzazione (senza dimenticare le proprie origini) sono state le tre parole chiave che hanno fatto da filo rosso tra i diversi interventi sin dalle battute iniziali. 
IL SETTORE DEL FUORI CASA IN ITALIA VARRÀ 111 MILIARDI DI EURO NEL 2030
L'evento è stato aperto da Cris Nulli, fondatore di Appetite For Disruption. Con il suo intervento ha posto l'accento sulla grande sfida che fin dall'inizio questo club di networking si è prefissato: far diventare Milano la Silicon Valley della ristorazione. Un sogno che si sta trasformando in un progetto sempre più concreto, grazie anche a un contesto molto fertile. Il mercato del fuori casa in Italia vale oggi circa 85 miliardi di euro e cresce esponenzialmente. Secondo gli ultimi dati e previsioni di TradeLab, entro il 2030 questo arriverà a valere circa 111 miliardi di euro complessivi.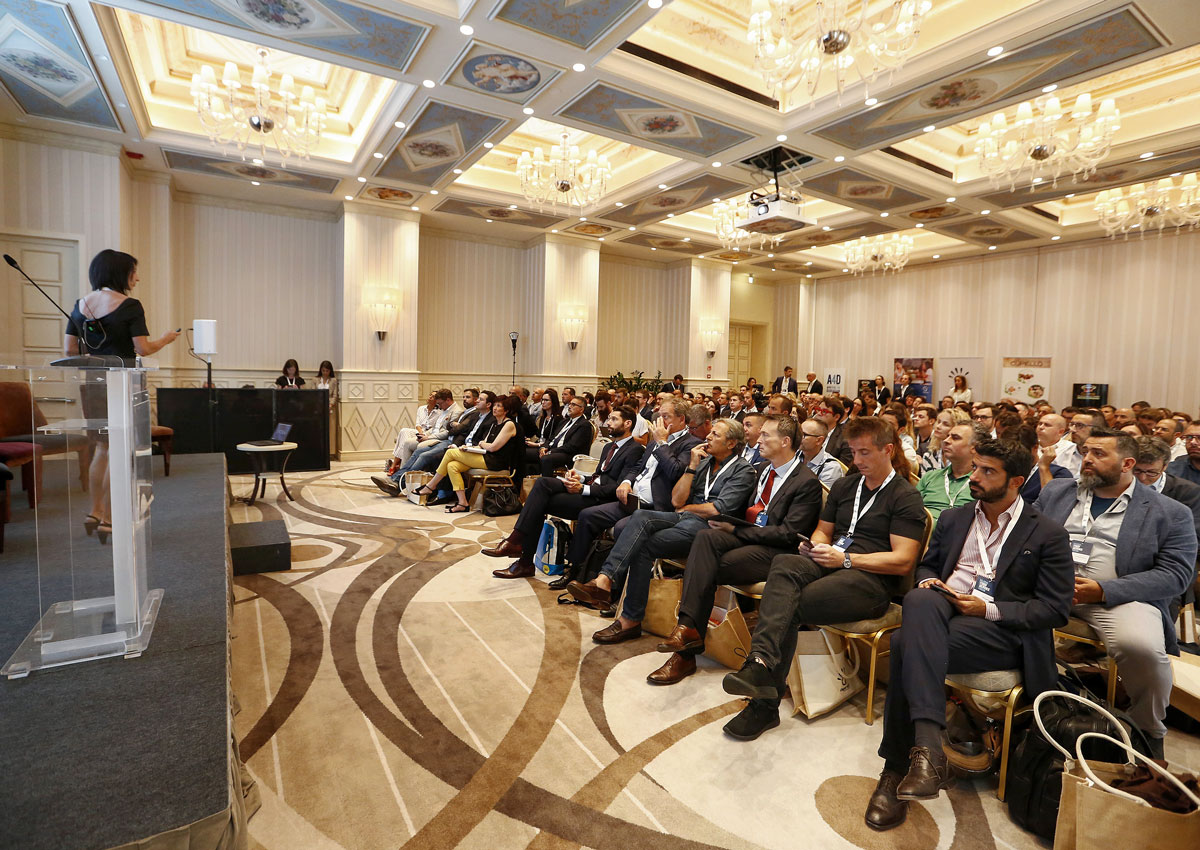 Le catene e i nuovi formati di ristorazione faranno da traino a questa evoluzione, guadagnandosi una fetta di mercato che nei prossimi 10 anni avrà un peso di circa 15 miliardi di euro.
Un mercato che guarda all'internazionalizzazione, come hanno confermato Michele Marocchino e Francesco Moneta di Lazard, leader internazionale nel settore del Financial Advisory e Asset Management. Durante il loro intervento è stato lanciato un sondaggio in tempo reale che ha fatto emergere l'interesse della platea nel voler comprendere meglio le dinamiche di investimento alla base dell'espansione all'estero del proprio business. Sintomo che il fuori casa italiano sente sempre più la necessità di aprirsi a palcoscenici globali.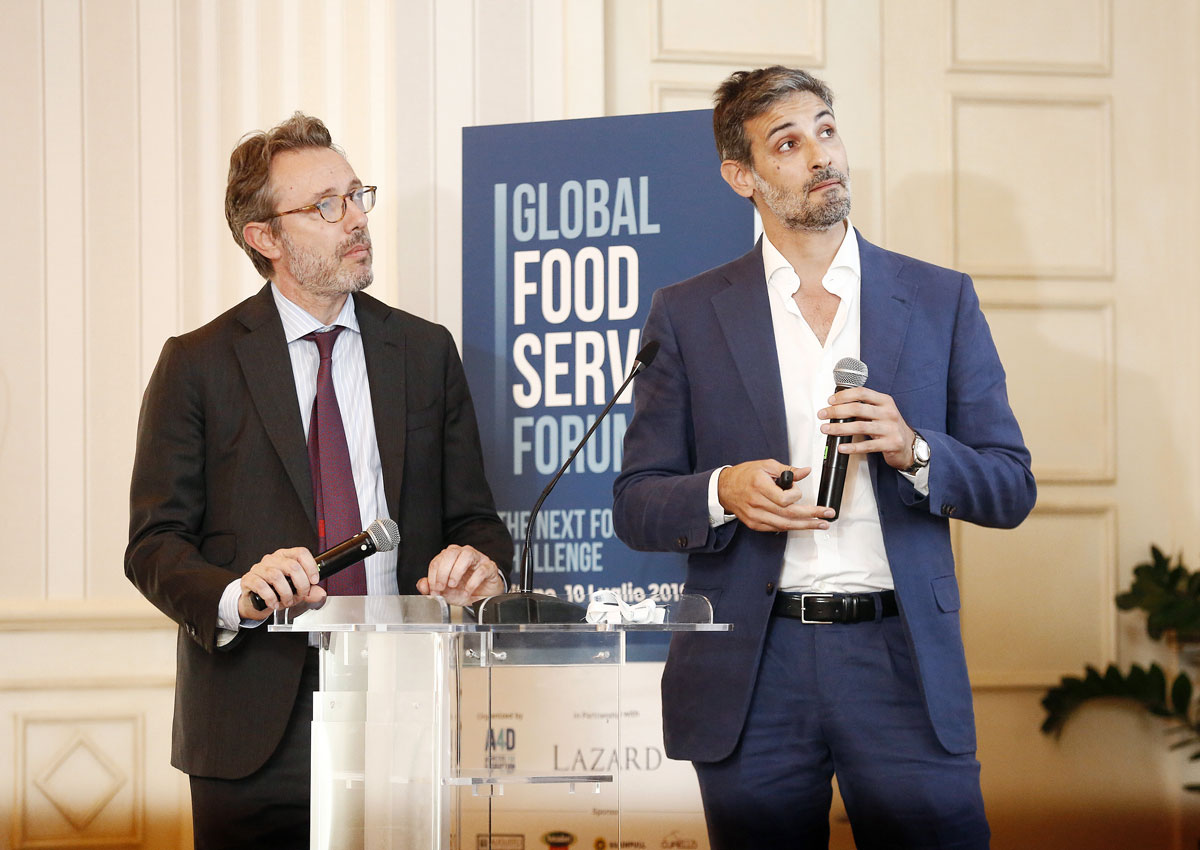 LE ESPERIENZE DI CONSUMO DEVONO ESSERE MEMORABILI, SOPRATTUTTO IN VIAGGIO
Le città accoglieranno sempre più nuovi format di ristorazione e i luoghi di grande passaggio, come stazioni e aeroporti, funzioneranno come trampolino di lancio per gli store del futuro. Lo ha affermato Maurizio Borletti, Presidente di Grandi Stazioni Retail. Oggi circa il 20% degli spazi all'interno delle stazioni è dedicato al cibo, ma si tratta di una percentuale destinata a crescere, considerata la grande visibilità che i luoghi di transito offrono ai brand. Una crescita guidata dalla volontà di offrire sempre più esperienze di consumo memorabili.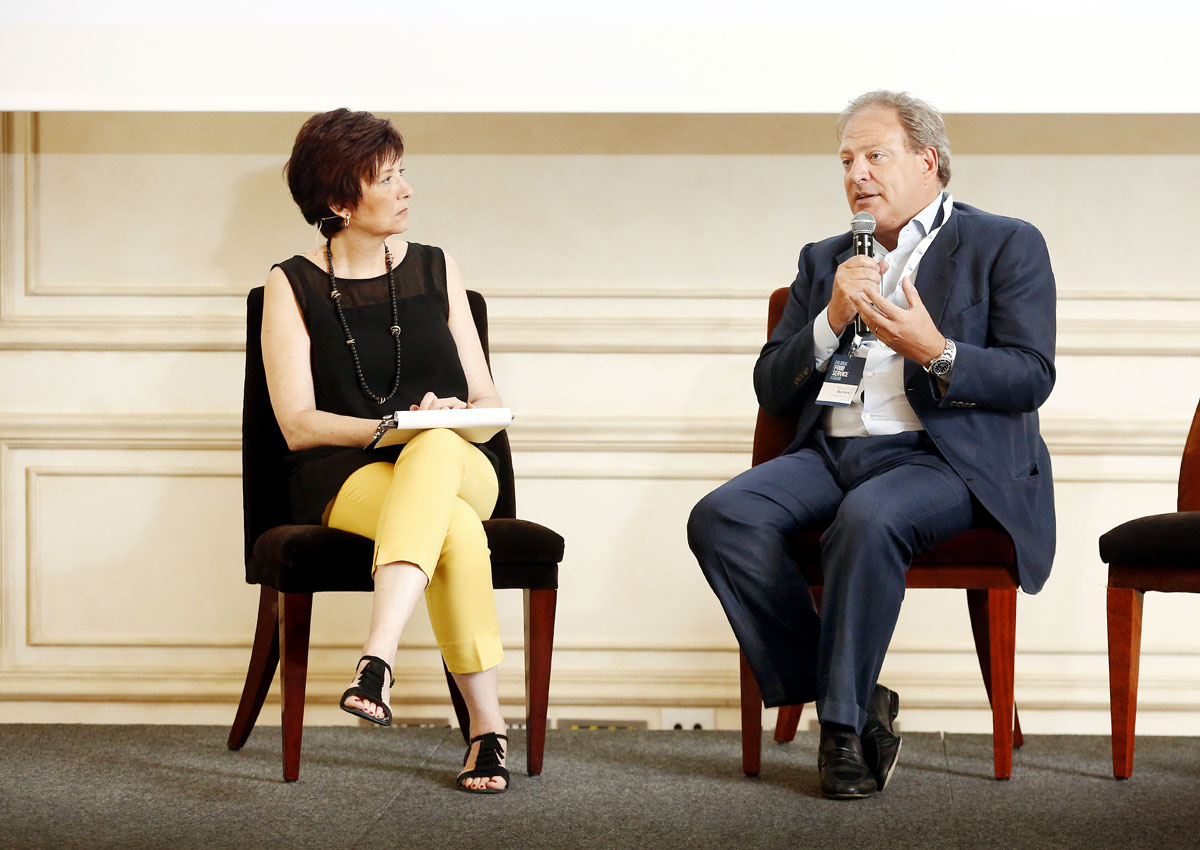 Tutto questo è stato confermato da Lucio Rossetto, CEO Italia di Lagardére Travel Retail. Secondo la sua esperienza, nel segmento del travel stanno tramontando i format universali. La differenziazione, infatti, assume un luogo chiave negli spazi di transito. Questi ultimi, infatti, accolgono consumatori di passaggio, difficilmente fidelizzabili. A fronte di poco tempo dedicato all'acquisto, gli store presenti in aeroporto devono riuscire a catturare l'attenzione di passeggeri che spesso hanno poco tempo per fare shopping o mangiare. La vera sfida per queste realtà è non perdere il valore dell'autenticità connessa al luogo in cui si trovano.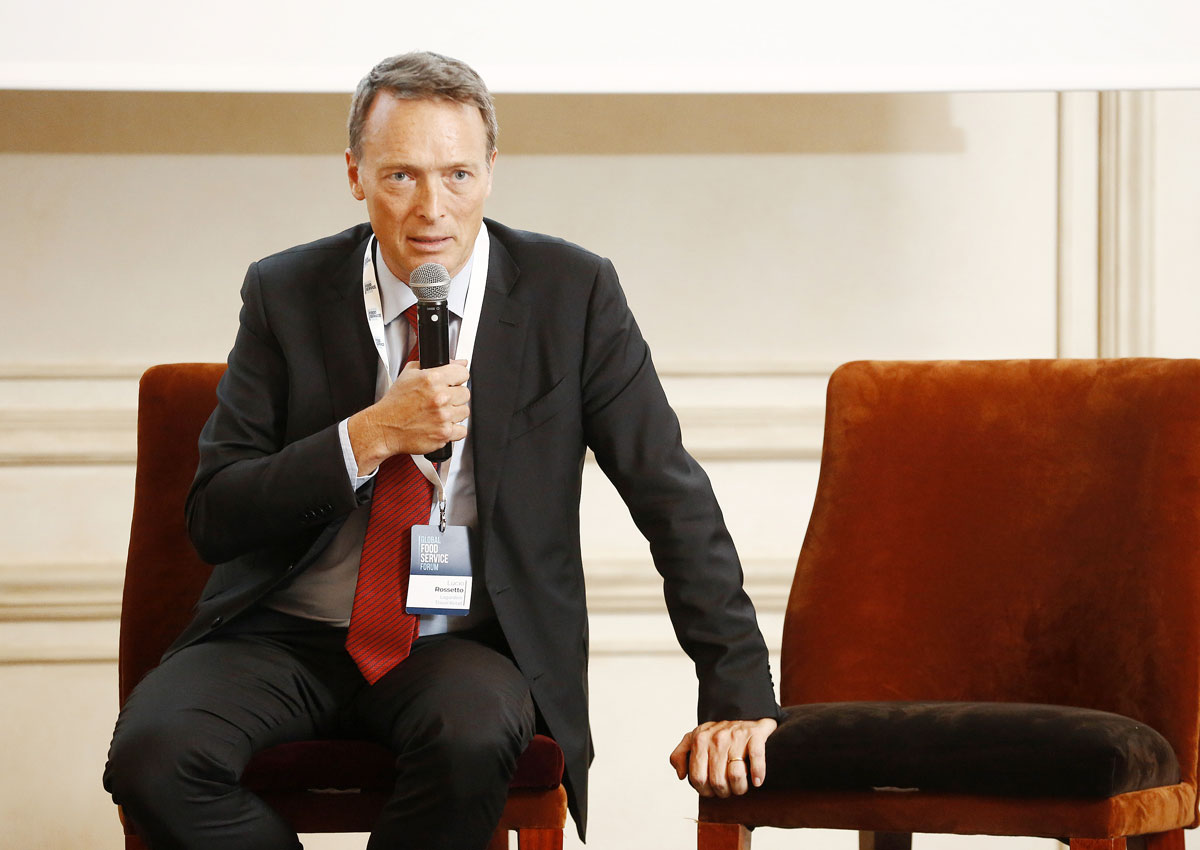 FOOD&FASHION: UN'UNIONE FELICE. COSÌ COME QUELLA TRA L'ESPRESSO DI STARBUCKS E MILANO
"Il lifestyle è il principale connettore dell'esperienza di un brand".
Con questa citazione del padre, Tomaso Trussardi ha aperto il suo intervento, confermando come Food&Fashion possono convivere all'interno di un punto vendita. Come? Creando un'esperienza in store fluida, che possa connettere le diverse anime che ospita al suo interno. Il layout del punto vendita (e di consumo) deve essere pensato per fare stare bene chi lo visita.
Questo tema è stato ripreso nel corso della prima tavola rotonda del pomeriggio, moderata da Vincent Mourre di WhiteSpace. Durante il confronto hanno preso la parola Mario Bauer di AmRest, Alessandra Di Gaetano di Illy Caffè e Alexander Eberl di Dean&David. Da tutti e tre gli ospiti è arrivato un messaggio forte: "Do not lose your personality when you grow international". Come fare? Investendo su una strategia di lungo termine, rispettosa del mercato in cui si trova e coraggiosa nell'espandersi giorno dopo giorno in contesti diversi e sempre più sfidanti. Quello che deve guidare, anche in questo caso, è la soddisfazione del consumatore finale.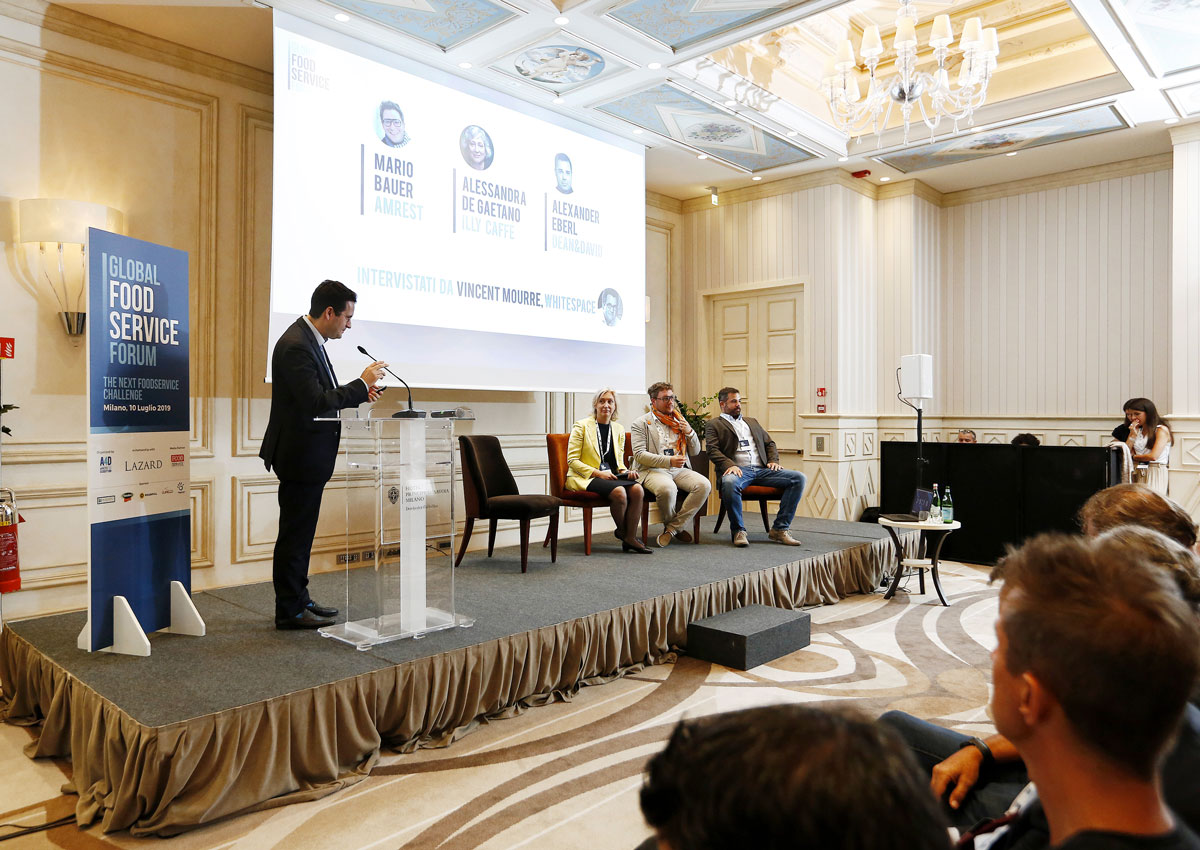 A confermare l'importanza dell'esperienza dei cliente all'interno dei punti vendita è stato anche Giampaolo Grossi, General Manager Starbucks Reserve Roastery. Ogni Roastery costituisce un format internazionale, ma con l'inserimento di sfumature locali che la rendono unica. A Milano, la sfida iniziale consisteva nel riuscire a vendere espressi, bandiera dell'italianità in tazzina. Oggi, grazie a una scrupolosa formazione del personale, all'attento studio dell'esperienza in store e alla selezione di materie prime di alta qualità, l'espresso è il best seller del locale in Piazza Cordusio. Una sfida vinta (con umiltà e forte competenza) a quasi 35 anni dall'innamoramento di Howard Schultz per la tradizione italiana del caffè.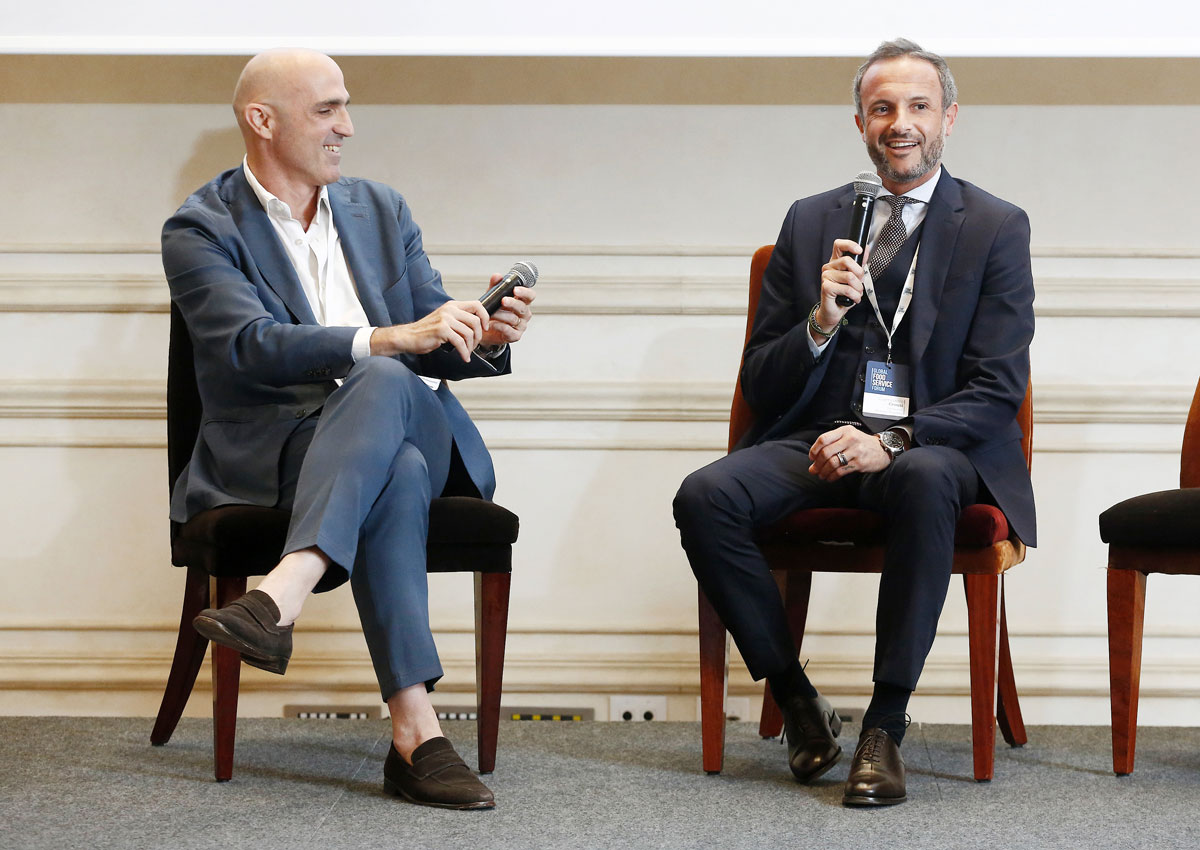 VALORIZZARE L'ECCELLENZA ITALIANA, A PARTIRE DALLA MATERIA PRIMA. TRE CONSIGLI DA RICORDARE
Il Global Food Service Forum si è concluso con una tavola rotonda in cui si sono confrontati Antonio Civita, CEO di Panino Giusto, Federico Grom, CEO di Grom e Filippo Lamantia, Oste e Cuoco, proprietario dell'omonimo ristorante. Il tema dell'italianità è emerso fortemente durante questo ultimo confronto, attraverso 3 importanti spunti / consigli:
è necessario valorizzare il territorio e le materie prime che offre, lasciando alla natura il tempo giusto per produrre le sue eccellenze;
quando si decide di investire in una strategia di espansione (anche internazionale), non bisogna mai perdere la propria identità culturale, evitando compromessi sulla qualità e puntando su un servizio al cliente sempre eccellente;
è necessario investire in formazione, attraverso attività di training pensate per tutti i protagonisti dell'ecosistema della ristorazione, sviluppando nuove competenze professionali utili ad accogliere clienti sempre più esigenti.
L'evento si è concluso con l'intervento finale di Giuseppe Stigliano, CEO di Wunderman Thompson e autore di Retail 4.0. Come esperto internazionale sul tema retail, Stigliano ha indicato ai protagonisti del Foodservice tre regole fondamentali per essere pronti ad affrontare le sfide di settore future:
Be human: il mondo del fuori casa non deve perdere l'empatia giusta per potersi relazionare con i consumatori finali;
Be a destination: oggi, chi sceglie di mangiare fuori casa, è alla ricerca di esperienze che valga la pena vivere. Ogni locale dovrebbe essere progettato per poterle abilitare;
Be Brave: l'innovazione nasce dal coraggio, ingrediente imprescindibile per avere successo.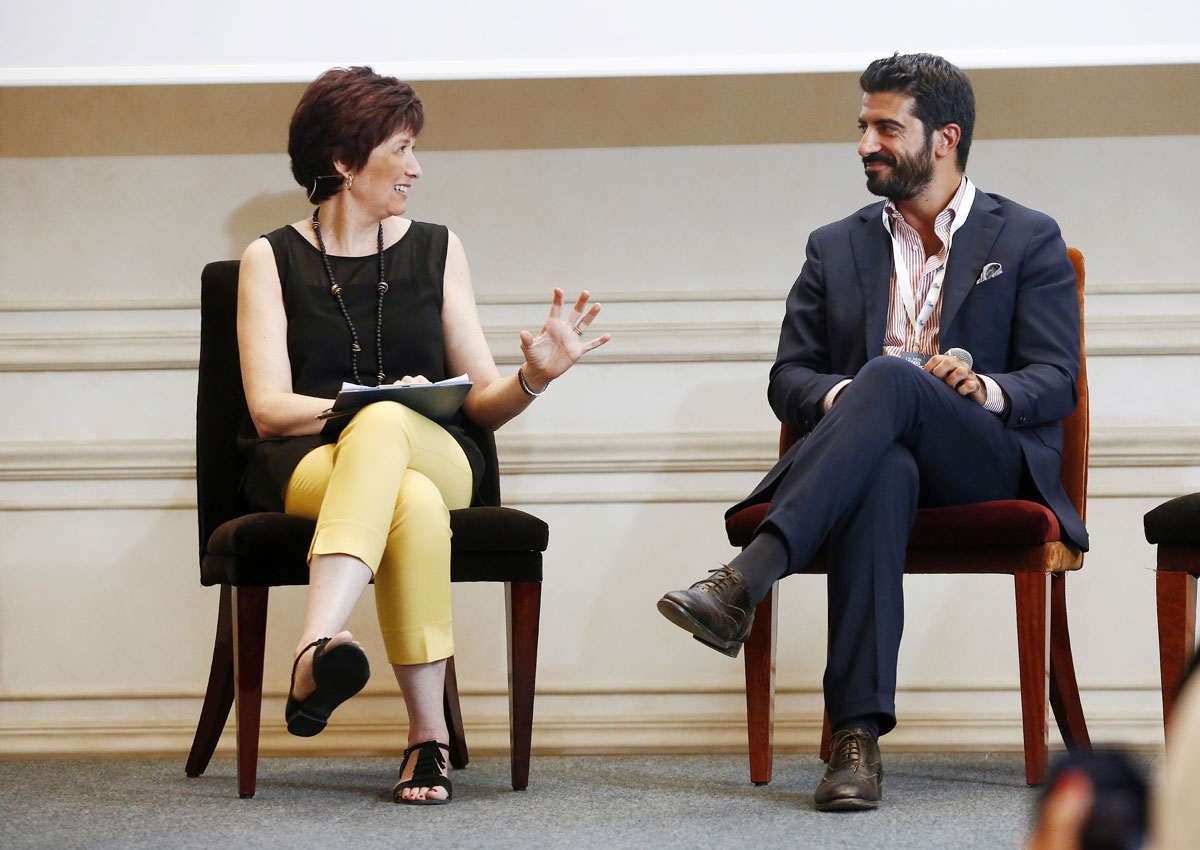 © Riproduzione riservata