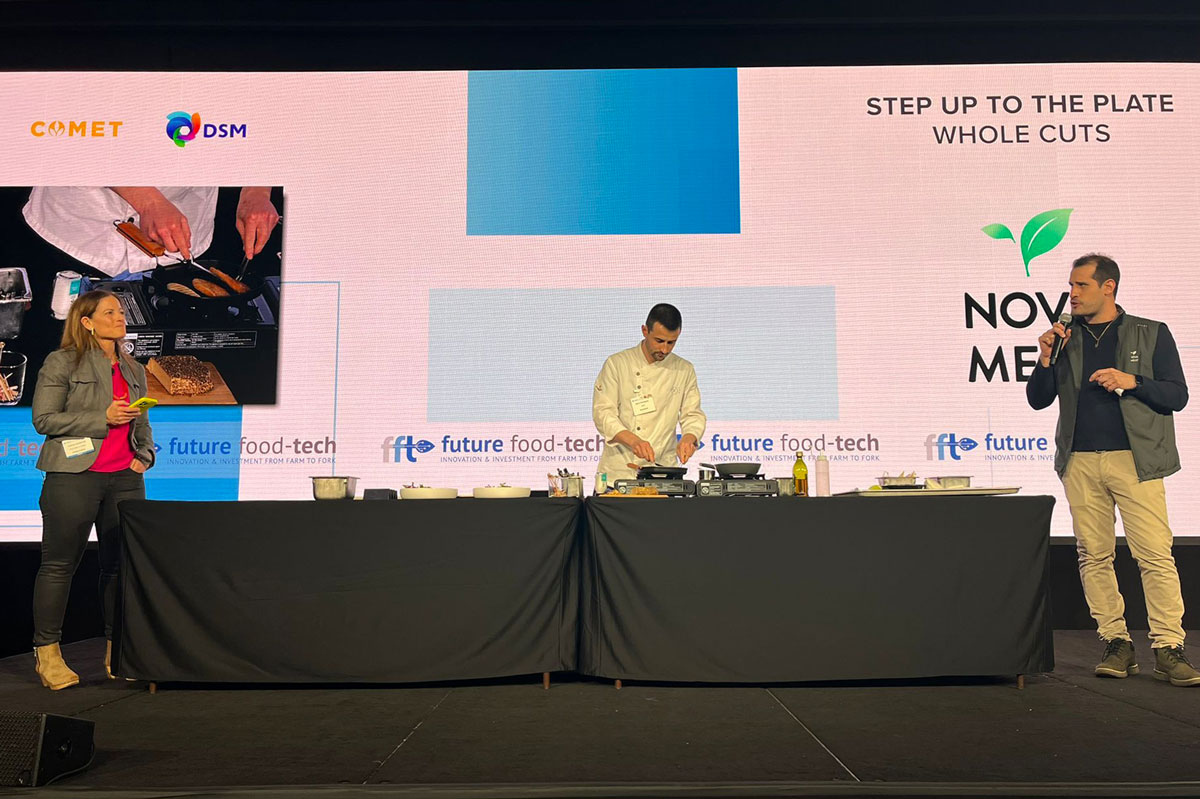 Whole Cuts. Tagli interi. La nuova frontiera dei sostituti vegetali? Sembrerebbe proprio di si, se è vero che tre indizi fanno una prova.
I whole cuts sono infatti al centro della strategia di Planted, annunciata in occasione della chiusura dell'ultimo round lo scorso settembre.
Tagli interi che sono stati anche al centro del dibattito dell'ultima edizione del Future Food-Tech, tra gli appuntamenti di riferimento per l'ecosistema foodtech mondiale, andato in scena a San Francisco il 13 e 14 marzo.
All'appuntamento era presente infatti Umiami, azienda francese leader nel private label plant-based, grazie a una tecnologia proprietaria che permette di ottenere filetti di carne e di pesce con le medesime caratteristiche organolettiche delle controparti animali.
Last but not least, la nuova frontiera dei sostituti vegetali ha avuto anche spazio sul palco, con un cooking show, "Step Up to the Plate: Whole Cuts". Evento nel quale c'era anche un po' di Italia.
Il cooking show
L'evento ha visto sul palco infatti, oltre all'americana Demolish Foods, anche l'azienda spagnola Nova Meat, fondata dall'italiano Giuseppe Scionti, leader nel campo del plant-based 3D printing.
"Noi operiamo B2B e negli ultimi anni – ha spiegato Scionti dal palco – ci siamo concentrati sullo scaling up della tecnologia, anche per andare oltre il concetto di burger e polpette e ottenere i tagli interi, che richiedono un grande impegno e un enorme sforzo dal punto di vista tecnologico ma era ciò che i consumatori, e conseguentemente le nostre aziende clienti chiedevano".
NUOVA FRONTIERA
Noi di Food Service abbiamo avuto il piacere di assaggiare il petto di pollo e il pastrami, e non abbiamo davvero avvertito la differenza. Dopo anni di burger e straccetti vari è iniziata una nuova era per i sostituti vegetali? Sembra proprio di si. Il solco è tracciato…

© Riproduzione riservata