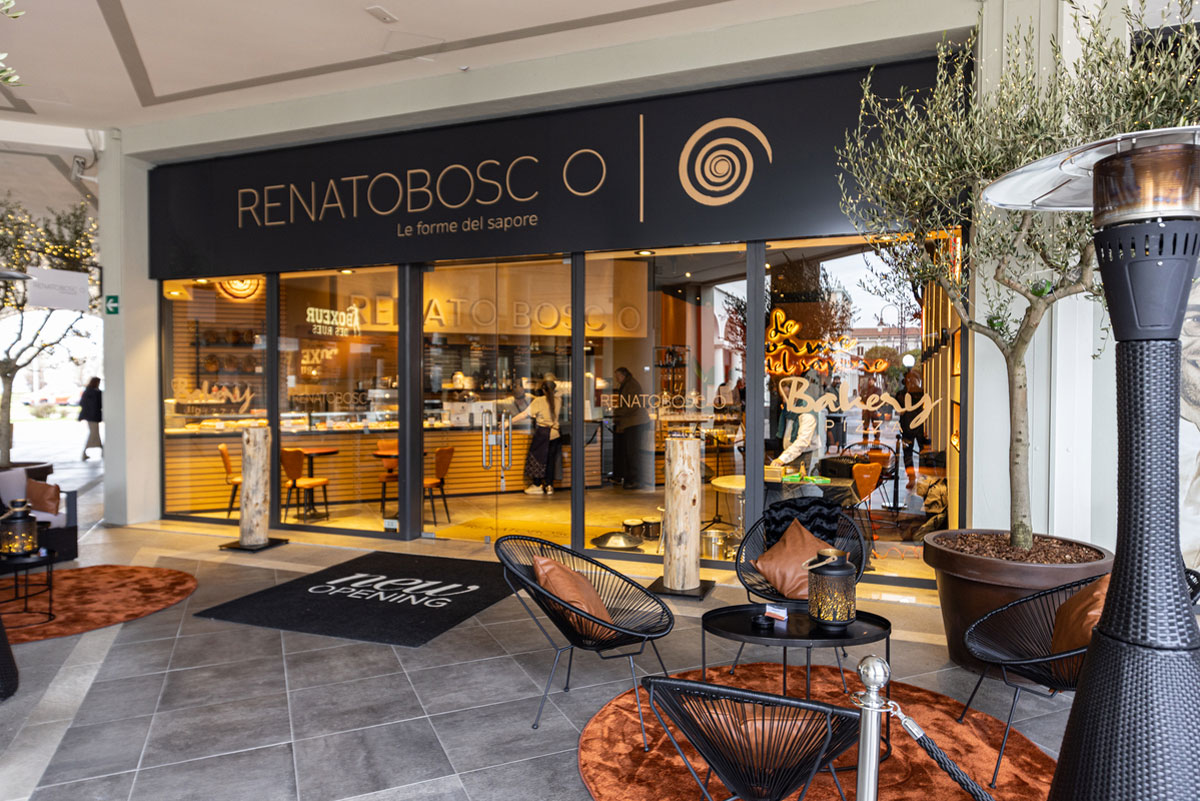 Il nuovo concept di BakeryPizza, "Renato Bosco, Le Forme del Sapore", ha visto il suo esordio al Mantova Village, nel network di Land of Fashion. Tale apertura si inserisce tra le collaborazioni di pregio che Land of Fashion Outlet Management sta portando avanti con l'obiettivo di elevare il livello della ristorazione attraverso vere e proprie esperienze culinarie firmate dalle eccellenze del territorio.
Nel concept "Renato Bosco, Le Forme del Sapore" è presente una selezione dei prodotti iconici della produzione Renato Bosco, tra i più rappresentativi la Pizza Crunch® / DoppioCrunch®, caratterizzata da un impasto croccante, la Pizza tonda a fermentazione naturale, realizzata con Pasta Madre Viva e lievito naturale, e Aria di Pane®, realizzata con sola Pasta Madre Viva e caratterizzata da sofficità e leggerezza.
Come ha spiegato a Food Service il founder di F Retail, Mario Esposito, il flagship presso Mantova Village rappresenta una delle tre declinazioni del format, che verrà replicato già nel corso dell'anno grazie all'impegno del master franchise, Lifestyle, selezionato in virtù della sua esperienza nel retail a 360 gradi: dal fashion al food.
"L'esclusiva apertura a Mantova Village del nuovo food concept "Renato Bosco, Le Forme del Sapore" firmato dallo Chef Renato Bosco, conferma quanto il portfolio dei Villaggi di Land of Fashion rappresenti la naturale destinazione per offrire esperienze di grande valore – dichiara Benedetta Conticelli, CEO di Land of Fashion Outlet Management, che conclude ­– siamo particolarmente onorati di accogliere nella nostra famiglia il pluripremiato Chef ed entusiasti di intraprendere un nuovo percorso insieme, continuando a offrire esperienze uniche ai nostri ospiti".
Sul numero di aprile di Food Service, previsto un ampio approfondimento sul nuovo concept "Renato Bosco, Le Forme del Sapore", illustrato dai protagonisti del progetto.
© Riproduzione Riservata