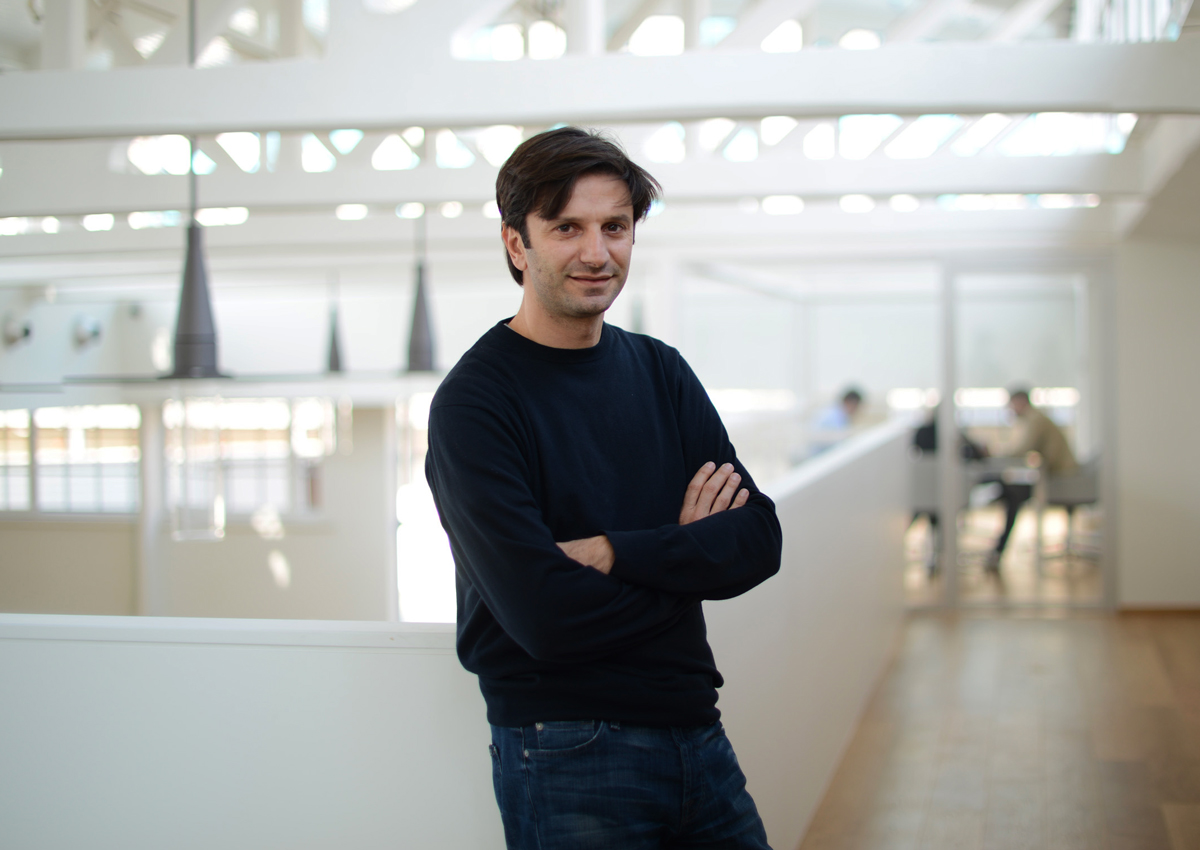 Nato alla fine degli anni '70 in Corso Garibaldi, nel cuore di Milano, Panino Giusto si è proposto da subito come l'espressione, decisamente
"ante litteram" per quei tempi, di una ristorazione che sa coniugare l'alta qualità delle materie prime – una selezione delle grandi prelibatezze tricolori – a un servizio accurato e a un design esclusivo. Il tutto finalizzato a trasformare un prodotto tradizionalmente "semplice" come il panino in una proposta gourmet – anzi, una vera e propria arte – per un pubblico che ben presto si è affezionato al brand. Dapprima intimamente legato al capoluogo meneghino, dove ancora oggi conta il maggior numero di punti vendita, il format negli ultimi anni ha allargato i propri orizzonti oltreconfine, sbarcando in alcune location di grande richiamo e fascino, non solo in Europa. Merito di Antonio Civita, dal 2010 proprietario e amministratore delegato di Panino Giusto, che è spa dal 2016.
Com'è nato e come si è sviluppato il format Panino Giusto?
L'8 febbraio 2019 Panino Giusto compirà 40 anni. In questo lasso di tempo ci siamo evoluti costantemente: pionieri nel 1979 nel lanciare un format che ha rivoluzionato il modo di intendere la pausa pranzo, così come lo siamo stati nel 2010, quando abbiamo ridefinito la nostra proposta, marcandola sempre più come esperienza italiana, espressa, con un servizio al tavolo impeccabile, in locali che sono espressione del design italiano contemporaneo.
Nasce da questo posizionamento l'incontro con Claudio Sadler?
È vero: nel 2014, in questa logica, abbiamo avviato una collaborazione con lo chef stellato Claudio Sadler, che ci sta dando ancora grandi soddisfazioni: i suoi panini gourmet sono un successo a livello internazionale e hanno ispirato il lavoro di molti chef che oggi hanno messo un panino in menu. Dal 2015 ci siamo maggiormente focalizzati sullo sviluppo all'estero, esportando quella che definiamo la "Italian art of the Panino" nel mondo: oggi siamo presenti a Tokyo, Parigi, Londra, Hong Kong e Cupertino.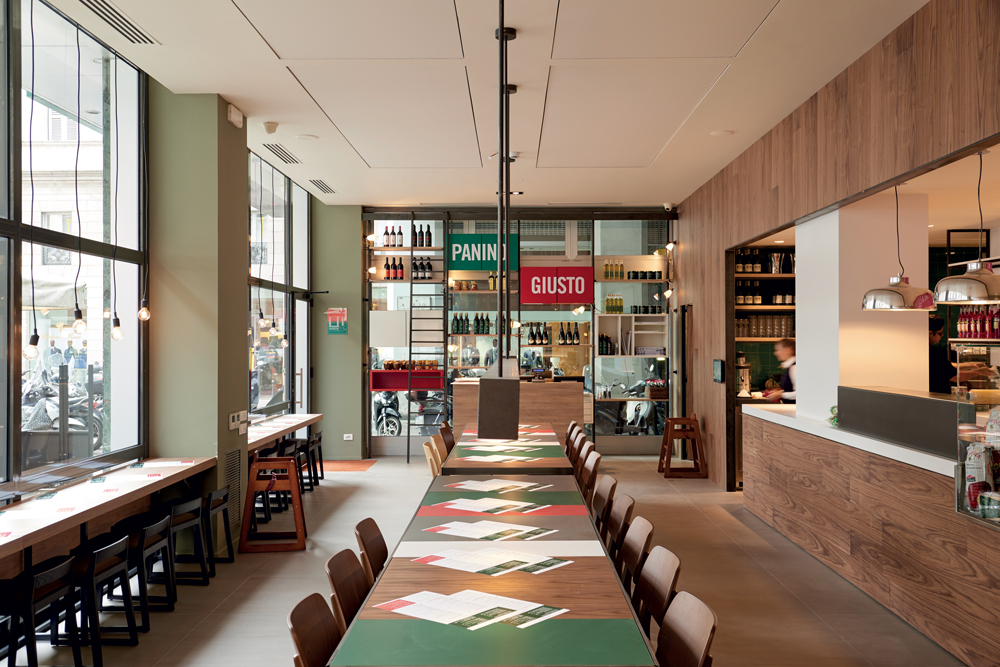 Quanti sono i punti vendita oggi attivi? In che misura pesa il franchising?
Al momento sono 32, di cui 17 a Milano, dove Panino Giusto è nato. Ai contratti di franchising preferiamo la gestione diretta o in accordi di partnership entro i quali deteniamo la maggioranza.
Come si può definire il posizionamento di Panino Giusto? Qual è il vostro target?
Panino Giusto si distingue per aver costruito attorno al concetto gastronomico del panino un sistema di valori, trasformandolo da semplice commodity a un pasto, che si rivela completo sia come esperienza del gusto, che dell'accoglienza. Il nostro target è medio alto, attento alla qualità e alla provenienza dei prodotti, al servizio efficiente e educato, ai dettagli di design che caratterizzano il nostro format.
Quali sono i tratti caratterizzanti di Panino Giusto?
Certamente il valore del panino espresso: ogni panino viene fatto al momento da un Maestro del panino, figura professionale creata da noi, capace di valorizzare ogni ingrediente e il suo insieme. Il servizio al tavolo è un altro nostro segno distintivo, investiamo moltissimo nella formazione dei nostri addetti.
Come si configura l'offerta?
L'ufficio food ha lavorato alla nostra nuova flex offering che sarà in tutti i locali da metà settembre. Per noi si tratta di un passaggio importante perchè per la prima volta il panino non è posizionato per il suo ingrediente principale, ma è al centro di un menu diviso in quattro aree esperienziali: area Novecento, con le ricette intramontabili create dal 1979 e ancora richiestissime; area I Maestri, dove vengono studiate ricette che rispecchiano i nuovi trend: vegetariano, vegano, le contaminazioni con altre culture, le collaborazioni con chef stellati, ecc.; area Gli Speciali, con ricette temporanee e edizioni limitate che rispecchiano il nostro desiderio di valorizzare la stagionalità, con rotazione di ricette creative; area Le Esplorazioni, con ricette pensate per la sera, quando c'è più tempo per realizzare composizioni più ricche, e dove arricchiamo l'esperienza dessert con speciali amuse bouche.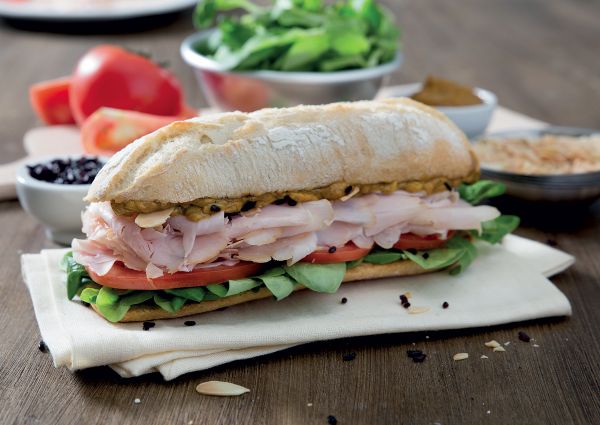 Attraverso quali criteri selezionate i fornitori? Quali caratteristiche devono avere?
I nostri fornitori sono considerati come dei partner, tendiamo a costruire con loro un percorso di crescita comune in cui condividere obiettivi di qualità e trasparenza, alcuni di loro sono con noi da tre generazioni. La politica della qualità senza compromessi per noi è prioritaria rispetto al prezzo. Inoltre, stiamo implementando e condividendo con loro il codice etico Panino Giusto, per garantire la sostenibilità dei loro processi di lavorazione e il rispetto degli animali. Coerentemente con questa filosofia, ci rivolgiamo direttamente ai produttori, saltando il canale dei distributori e grossisti.
Qual è la vostra strategia di comunicazione?
Affidiamo la nostra comunicazione corporate e prodotto a un rapporto costante con la stampa del settore e consumer e ai social network che gestiamo dall'interno dell'azienda e affidandoci a consulenti esterni. Altrettanto decisivo è lo storytelling all'interno dei locali.
Come si configura la vostra presenza all'estero?
Il nostro è un format marcatamente metropolitano, focalizzato sulle singole grandi città, perché è lì che ci sarà il maggiore potenziale sviluppo per la nostra formula "casual dining" dedicata al panino italiano.
Quali sono gli obiettivi 2018?
A maggio abbiamo aperto il primo locale a Parigi, il terzo a Tokyo e il 18 giugno abbiamo inaugurato il locale a Noventa. Entro l'inverno seguirà l'apertura di due locali a Milano, in pieno centro città. Nella primavera 2019 svilupperemo il progetto in Svizzera.
© Riproduzione riservata