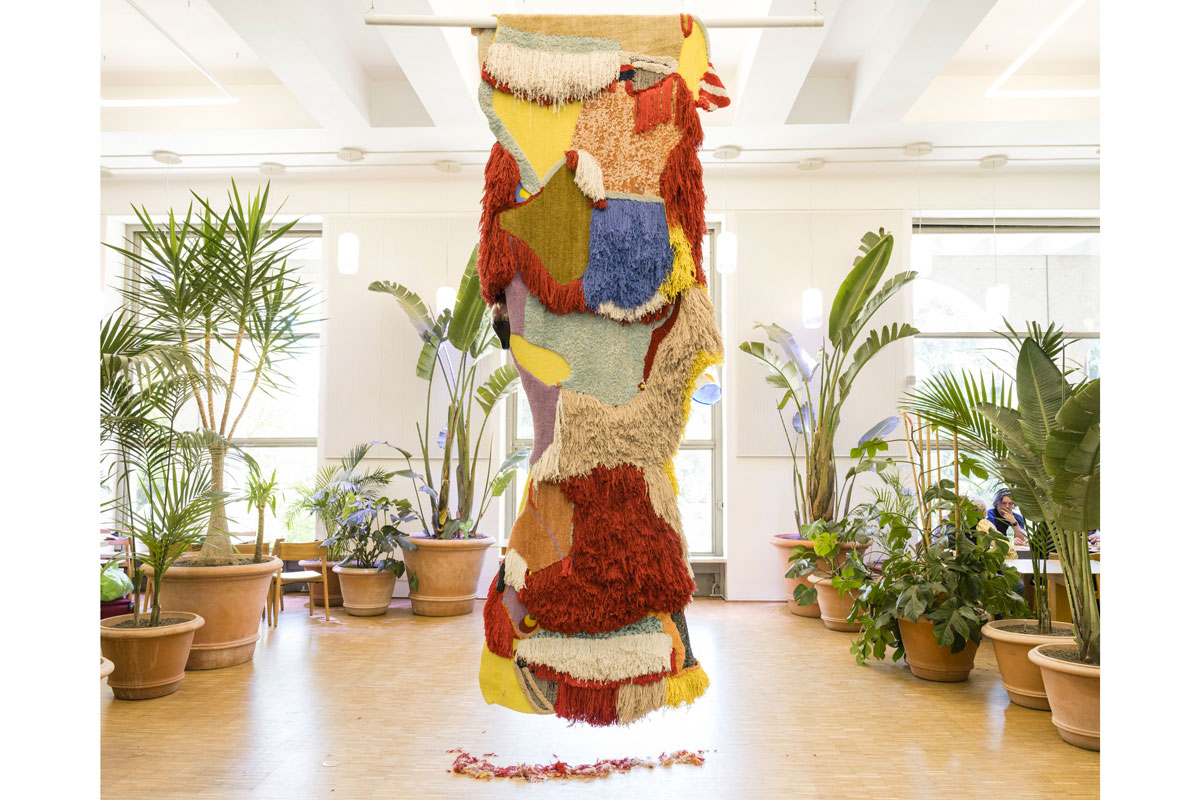 Appuntamento d'eccezione alla Milano Design Week, partita oggi nel capoluogo lombardo in concomitanza con il Salone del Mobile. Lavazza ha organizzato la seconda reunion dei Coffee Defenders al Caffè Triennale. Per la seconda tappa degli incontri dedicati ai clienti della community, infatti, Triennale Milano e l'azienda torinese hanno selezionato insieme l'opera 'Terra-cotta, Plastic Pots and Chai and Chinese Hibiscus' di Lorenzo Vitturi per offrire un'ulteriore visione del rapporto tra arte e sostenibilità ed evidenziare l'importanza delle relazioni umane attraverso lo scambio di esperienze e conoscenza tra culture geograficamente lontane.
Collaborazione tra Lavazza e Triennale
Lavazza, partner istituzionale di Triennale, con cui condivide l'approccio multidisciplinare della ricerca nelle arti visive e dei temi della sostenibilità, è stata coinvolta attivamente nell'operazione di rinnovamento della caffetteria, che è oggi uno spazio di sosta e incontro sempre più attrattivo e accogliente grazie anche a questi elementi espositivi. I valori di Caffè Triennale, che aderisce alla community dei Coffee Defenders Lavazza, riflettono l'impegno del brand nella promozione della cultura del caffè sostenibile per un futuro migliore e sono raccontati attraverso le immagini dai progetti promossi e gestiti da Fondazione Lavazza.
"Questa seconda reunion sarà una nuova occasione per tornare a riflettere sul valore aggiunto dei rapporti umani e della condivisione di conoscenze ed esperienze. In questo caso, abbiamo deciso di utilizzare il mezzo artistico per mostrare come il confronto e l'incontro con realtà molto lontane sia sempre costruttivo, fonte di ricchezza e spesso la via maestra per la nascita di grandi progetti", ha dichiarato Igor Nuzzi, Regional Director Italia & Svizzera Lavazza.
'Terra-cotta, Plastic Pots and Chai and Chinese Hibiscus' è proprio il frutto del passaggio di mano in mano di conoscenza e oggetti che, sapientemente integrati dall'artista, hanno dato vita ad un gioco di colori e luce che unisce elementi appartenenti a culture e Paesi diversi.
Il caffè, occasione di socialità
Come l'installazione di Vitturi è il risultato del dialogo e della manualità tra artigiani di diversi mondi che grazie a lui si incontrano, così Lavazza si fa portavoce dell'importanza delle relazioni umane, individuando nel caffè un'occasione di socialità e di incontro tra culture differenti di tutto il mondo, promovendo allo stesso tempo, pratiche agricole sostenibili.
Riconoscendo l'importanza di questi valori, Lavazza vuole trasmettere a tutti gli attori coinvolti nella filiera (dai coltivatori ai consumatori) la rilevanza del 'cambiamento di mano in mano', un passaggio di esperienze e conoscenze per essere parte di un mutamento concreto e per diffonderne la cultura. Tra questi un ruolo determinante ha la comunità di baristi, i Coffee Defenders, impegnati con il loro lavoro quotidiano a promuovere la consapevolezza che un caffè è davvero buono quando è di qualità eccellente e sostenibile.
© Riproduzione riservata