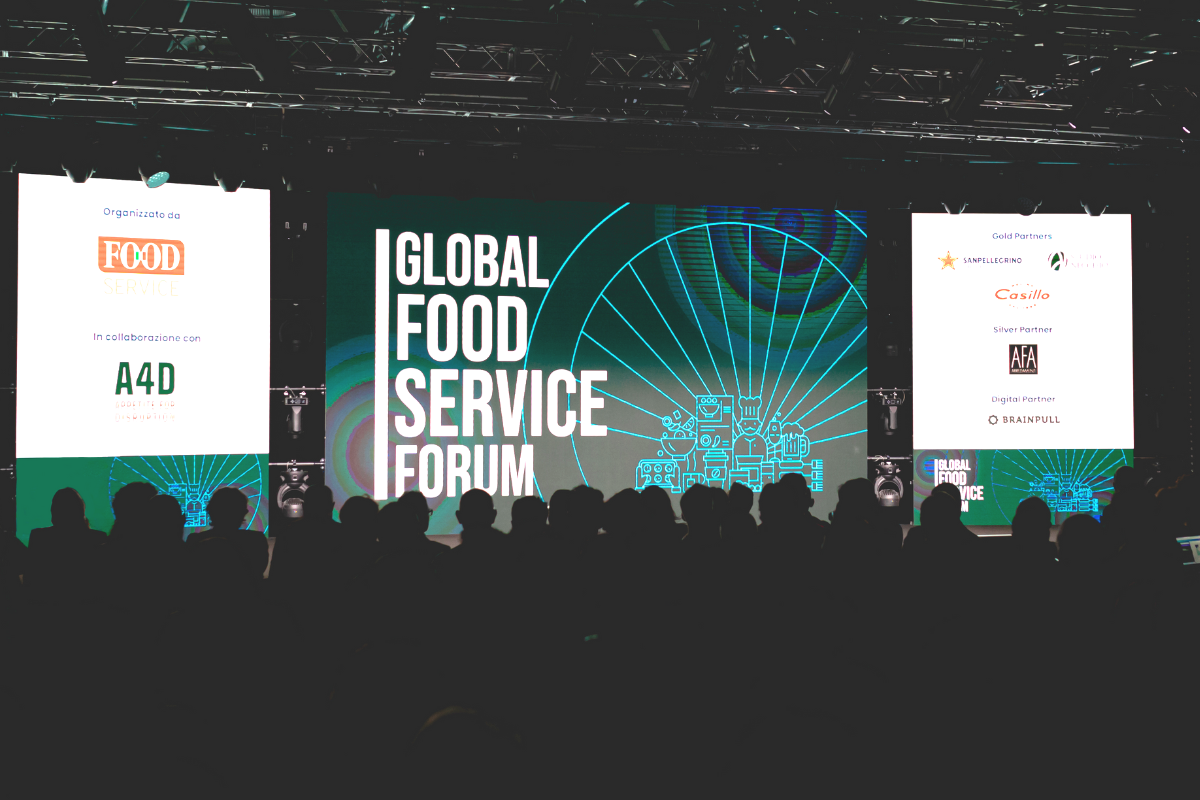 In una logica condivisa di "partnering to growth", i tre panel focalizzati rispettivamente su Capitale, Industria e Food Retail hanno evidenziato quali sono i trend più importanti del momento, tra cui spicca il ruolo del food tech quale strumento imprescindibile per la competitività e la crescita.
L'introduzione al dibattito ha visto protagonista, attraverso un contributo video dedicato, il direttore generale di Fipe, Roberto Calugi, che ha ricordato come la pandemia e l'attuale congiuntura economica stiano tuttora impattando su un comparto strategico per l'economia del nostro Paese, con circa 340mila aziende all'attivo e più di un milione di occupati.
LE TAVOLE ROTONDE
Dal mondo del capitale, nel panel intitolato "Accesso a capitali d'investimento, opportunità e scenari", la conferma innanzitutto che il settore del food service è di crescente interesse. Tra le motivazioni, Gianluca Dettori, CEO di Primo Venture, ha addotto l'importante ritorno allo store fisico, la nascita, in parallelo, di nuovi format come le dark kitchen, e la digitalizzazione dei processi.
Nel delineare il profilo di retailer ideale per un investitore, Selim Giray, Partner di Milano Investment Partners, ha puntato sull'approccio "bold" che un imprenditore deve dimostrare in termini di propensione allo sviluppo e all'internazionalizzazione del business; ha esortato a studiare le best practice di mercati esteri come Usa e Asia; e ha portato come esempio per l'Italia l'insegna Poke House, che ha beneficiato di diversi round di investimento nonostante non rappresenti la tradizione culinaria del made in Italy.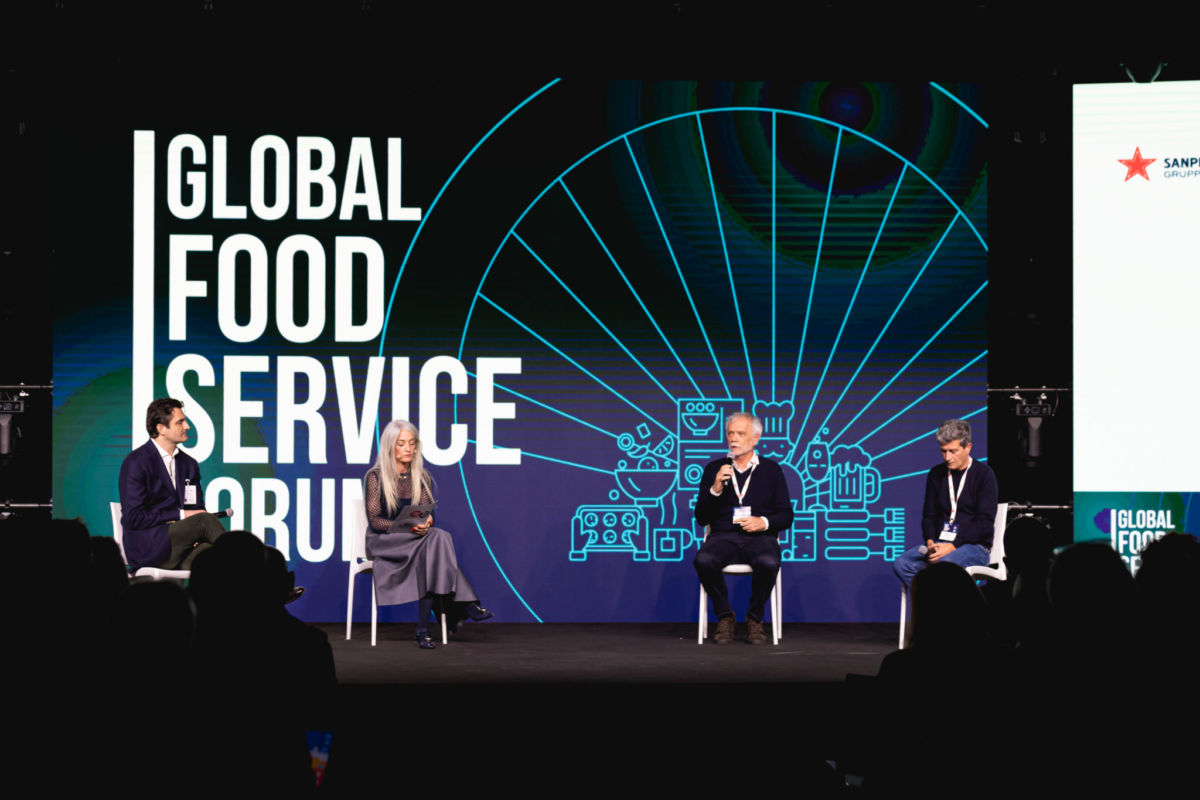 Da Lorenzo Allevi, Co-Founder e CEO di Oltre Venture, l'indicazione di voler investire su un settore che vanta solide basi, "in progetti che abbiano un senso e non in iniziative che mirino a creare nuovi bisogni. Chi investe nel food avrà, forse, un ritorno sull'investimento più contenuto rispetto a chi lo fa in altri settori come ad esempio il digital, ma ha un tasso di rischio inferiore". Ovviamente, alla base dei desiderata degli operatori di venture capital, vi è la ricerca di progetti fortemente scalabili.
In rappresentanza del settore dell'industria, nella tavola rotonda intitolata "Sfide e prospettive: Personale, Suppliers, Digitale", Ilenia Ruggeri, Head of Marketing, Trade Marketing & Innovation Loc di Sanpellegrino, ha puntato sulla grande esperienza nazionale e internazionale dell'azienda di acqua e bevande, la quale vanta oltre 120 anni di storia e un profondo DNA italiano; sulla qualità dei propri prodotti, che garantiscono al consumatore finale un'esperienza sempre positiva, e ancora sul grande capitale di relazioni che può trasformarsi in opportunità di partnership.
Per soddisfare un cliente che sempre più chiede qualità, salubrità, origine particolare e recupero di valori tradizionali, Molino Casillo ha raggiunto l'alchimia "mettendo al centro delle linee di prodotto il germe di grano, che in passato veniva scartato e che invece è la componente più preziosa del chicco perché contiene oli essenziali, vanta grandissime proprietà nutrizionali, proteine e fibre, e non solo non penalizza il palato ma addirittura rende il gusto maggiormente apprezzabile", ha spiegato con un intervento appassionato il presidente, Pasquale Casillo.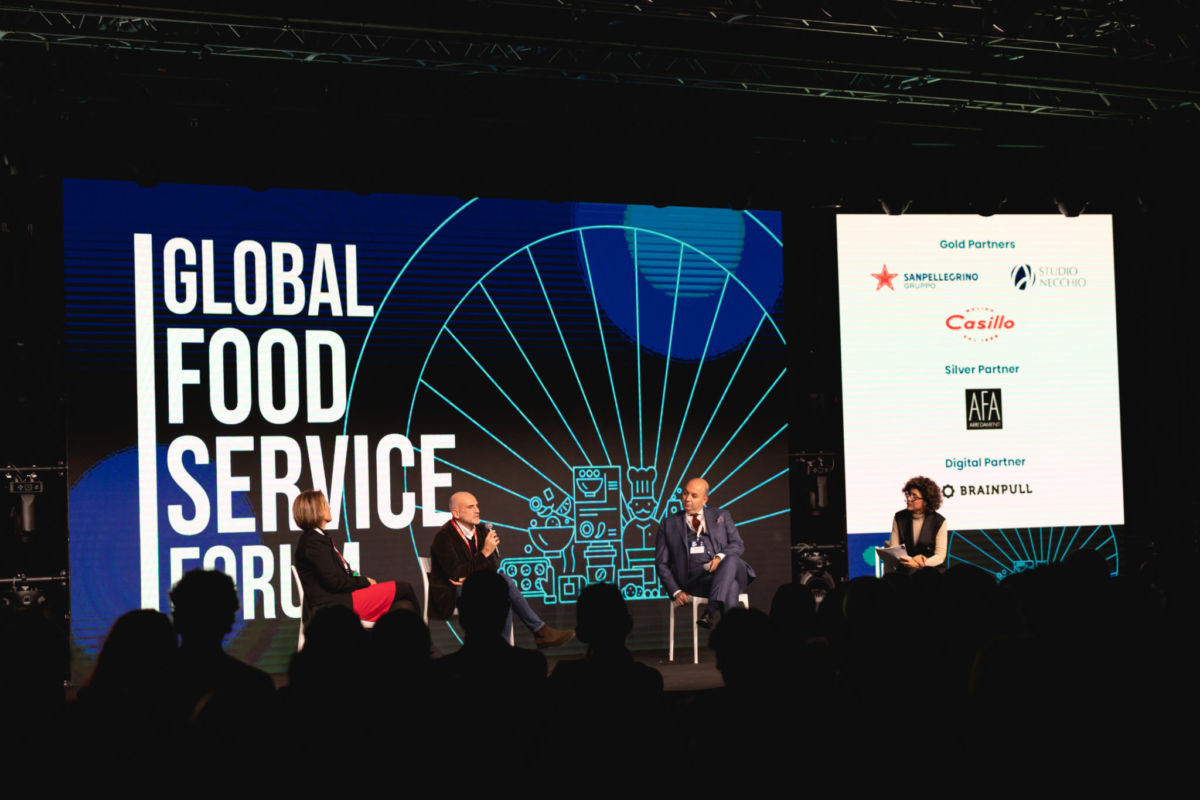 Sul tema del personale si è soffermato, invece, Alessandro Necchio, Head di Studio Necchio, che ha sottolineato, in primis, come 200mila sia il numero di posti di lavori andati persi e 35mila siano le aziende che hanno chiuso negli anni di Covid all'interno del settore F&B. Parlando delle difficoltà attuali nel reperire e trattenere il personale, Alessandro Necchio ha specificato che il comparto della ristorazione ha un turn over molto elevato, per cui sono importati sistemi di welfare incentivanti. "Con le persone bisogna parlare e l'attenzione nei loro confronti non può prescindere da una forte capacità di ascolto. Non vi è solo il tema della retribuzione, dunque, ma abbiamo visto lavoratori soddisfatti, ad esempio, perché nella pianificazione dei turni si permetteva al padre di stare con il figlio. É necessario, quindi, partire da questo aspetto per imbastire un percorso di crescita strutturata".
La best practice estera della catena spagnola, Goiko, illustrata da Nieves Conde Pèrez, Chief International Expansion della nota insegna di hamburgerie, ha fatto da preludio alla tavola rotonda dedicata agli operatori di ristorazione e intitolata "Sviluppo del Food Retail, in Italia e nel mondo".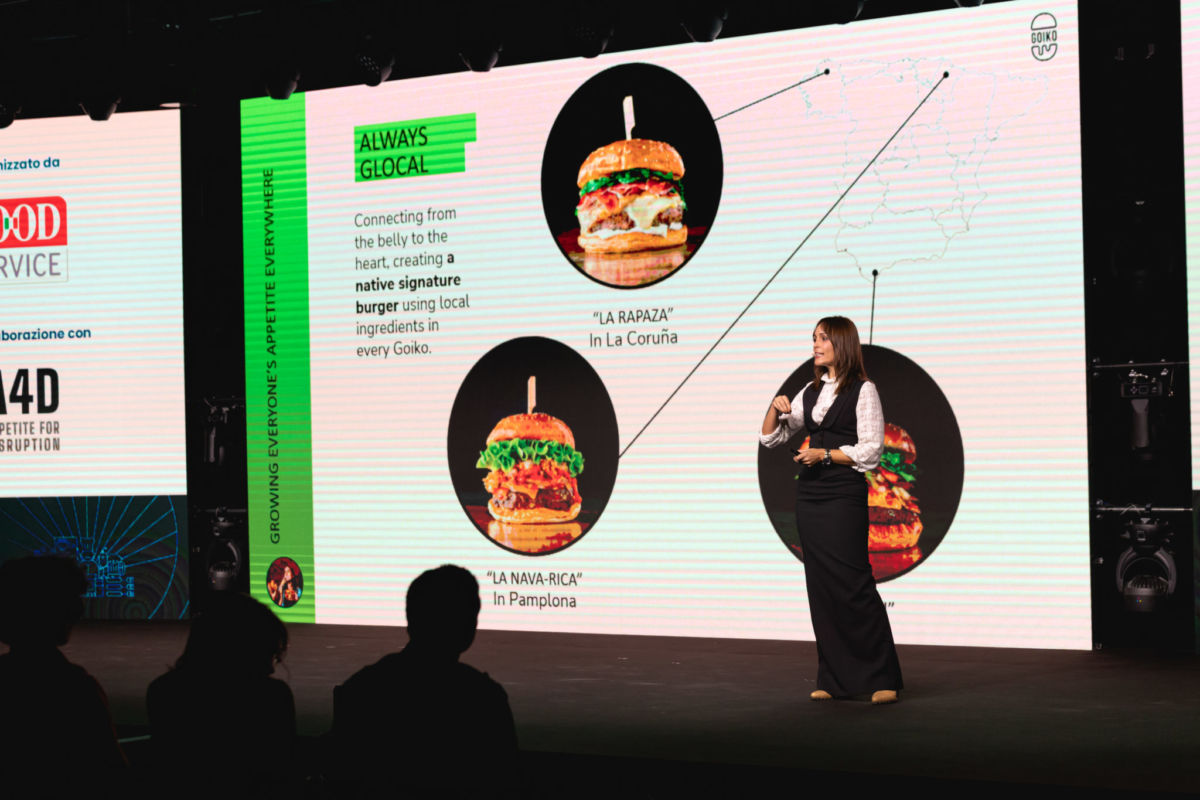 Nel dettaglio, Vincenzo Ferrieri, nella duplice veste di Presidente UBRI (Unione Brand Ristorazione Italiana) e Founder & CEO di Gioia Group, si è soffermato nel sottolineare, da una parte, l'importanza dell'attività associativa finalizzata in gran parte a stimolare la condivisione delle informazioni, anche sensibili tra competitor, per favorire la crescita degli associati; dall'altra, ad approfondire le strategie aziendali che hanno portato, ad esempio, all'acquisizione tra fine 2021 e inizio del 2022 dell'insegna Fra Diavolo, e a sviluppare nuovi punti vendita worldwide con il brand Cioccolatitaliani in pieno periodo Covid.
La sostenibilità rimane al centro dell'ecosistema delivery, con un mercato che va verso la concentrazione dei player, "perché questo è un comparto di volumi e non di margini", ha puntualizzato Elisa Pagliarani, general manager di Glovo Italia. "Il nostro paese – ha continuato – è tra quelli con un maggiore tasso di competizione, anche a livello locale, e in quest'ottica si inserisce l'acquisizione prima di Foodora e, quest'anno, di Socialfood".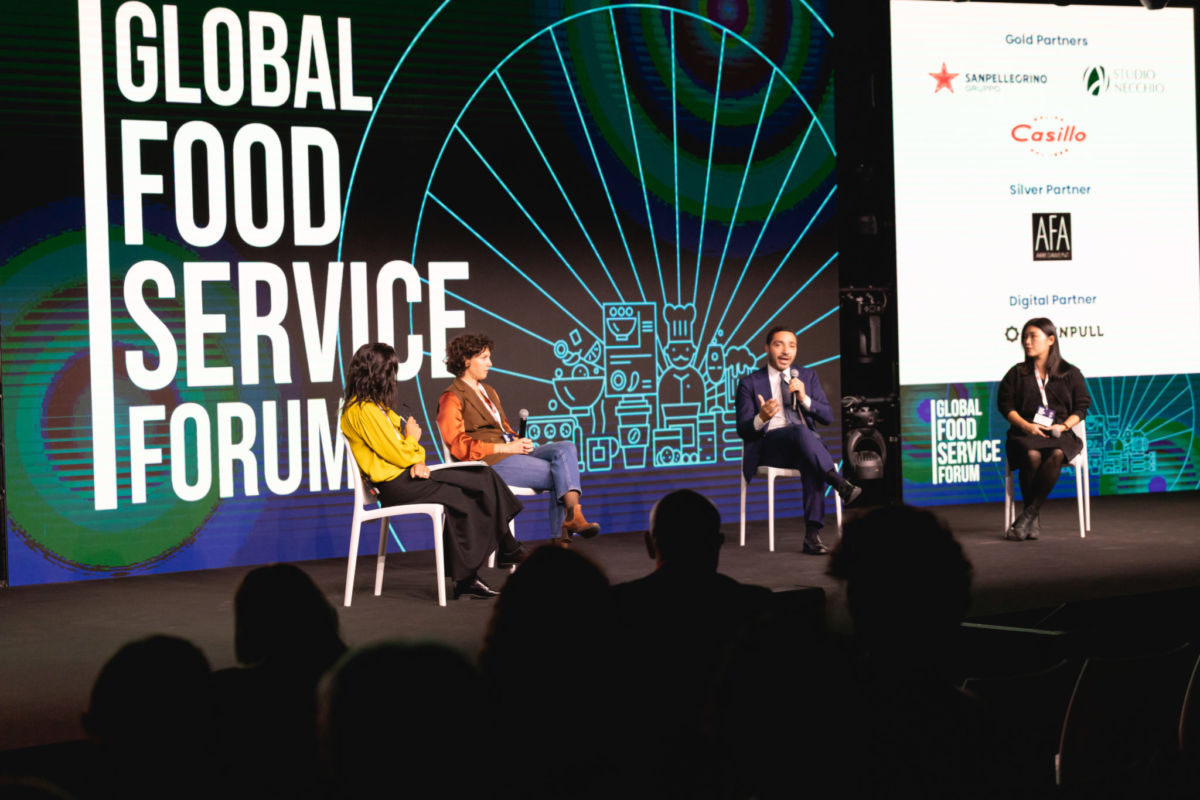 Infine, la case history di Frankly Bubble Tea & Coffee con la testimonianza di Gelati Ting, Co-Founder e COO dell'insegna nata nel 2016. La manager ha messo al centro il programma di aperture, favorito dai recenti round di investimenti, che porterà all'ingresso in nuove città e in nuovi canali, tra cui quello degli shopping centre. Parallelamente, ha spiegato come tali iniezioni di capitale siano necessarie per apportare innovazione al modello di business e alle operation: su tutte l'eliminazione della plastica dal packaging, la diversificazione del menu e l'individuazione di fornitori in Italia e in Europa per abbattere il crescente food cost dovuto all'importazione di materie prime prevalentemente da Taiwan.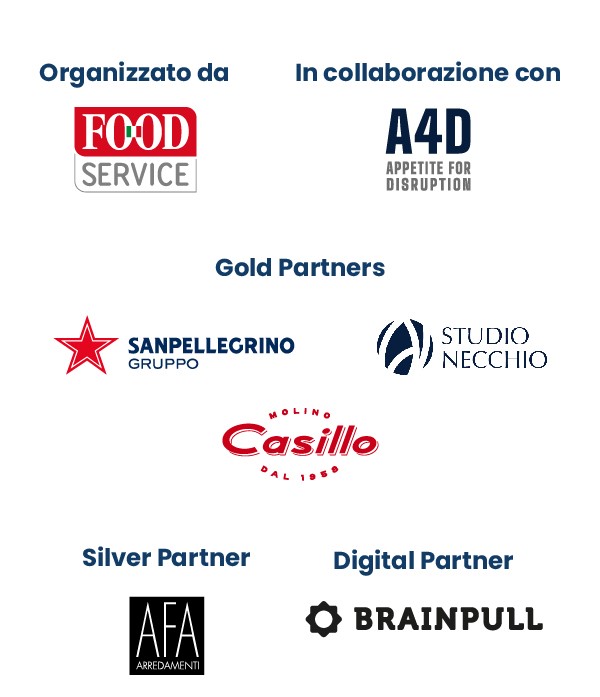 © Riproduzione riservata