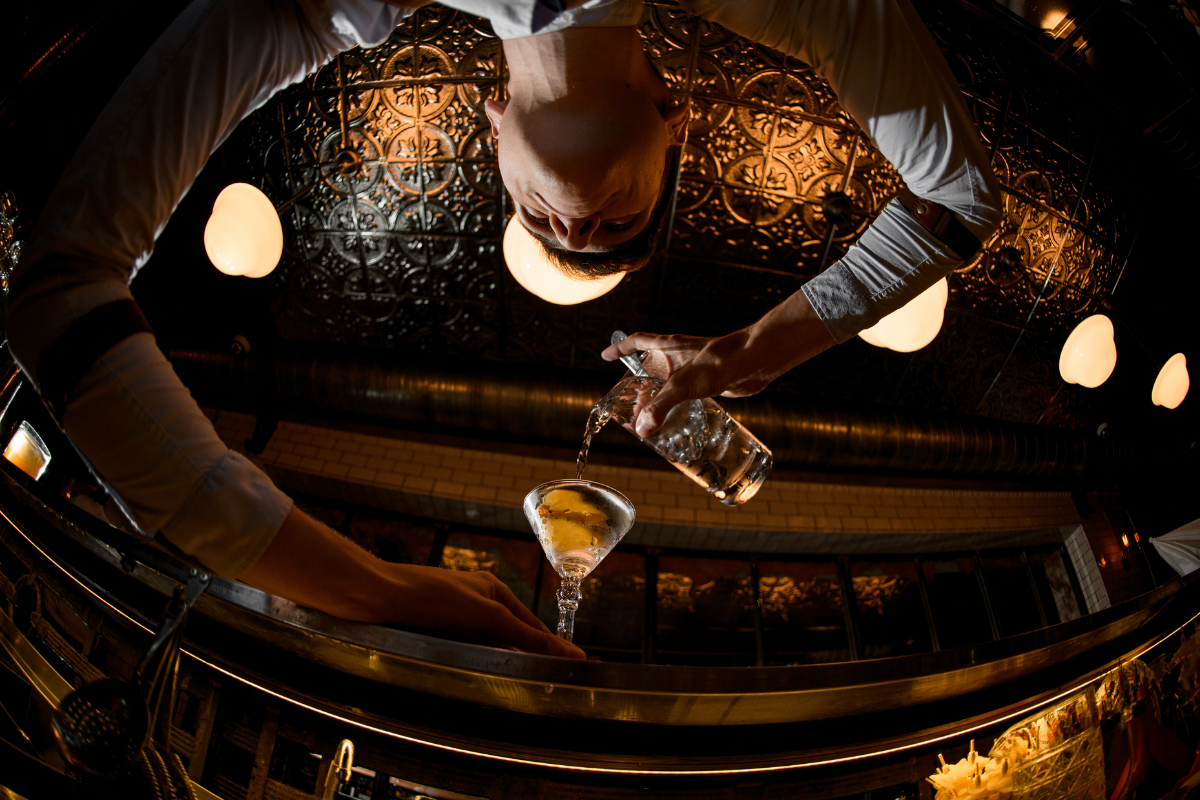 Low alcohol, low sugar, craft. Con una spinta all'inglesismo, ecco sintetizzate le tendenze della mixology internazionale di questo momento.
La tendenza "low" è ormai entrata nella prassi e ogni bartender che conosca le nuove aspettative della clientela sa come trovare un'alternativa leggera al cocktail vecchio stile, un twist che giochi sulla ricetta dei classici riducendo l'impatto dell'alcol.
BERE INCLUSIVO E SOSTENIBILE
"La tendenza più importante nei cocktail del nuovo decennio oramai quasi inoltrato" – rimarca Francesco Bruno Fadda, curatore della guida Spirito Autoctono – "è sicuramente quella del low alcol e low sugar. Lungi dall'essere una moda legata alle diete o semplicemente un vezzo, la sempre maggiore presenza (anche in termini creativi) di cocktail senza gradazione o dall'impatto alcolico e zuccherino minimo, è in realtà legata al concetto di sostenibilità".
La bassa gradazione è infatti sostenibile dal punto di vista della salute in primis, da quello sociale (permette l'inclusione in momenti di convivialità anche di astemi, donne incinta e anche diabetici) e poi "dalla necessità, spinta anche dal Covid, di riscoprire le ore diurne come momenti di aggregazione e quindi anche di consumo alcolico", aggiunge Fadda. 
Anche grazie a questa peculiare tendenza del mondo della mixology, nei Paesi anglosassoni e asiatici oramai una realtà conclamata, "si sta sviluppando sempre di più l'attenzione a prodotti e materie prime per miscelazione autoctoni per l'Italia" – evidenzia il curatore della guida agli spirits della penisola – "e all'estero ancora poco utilizzati come vermouth, bitter, amari e soft drink. Tutte categorie molto versatili in miscelazione e con una gradazione alcolica naturalmente bassa e un apporto zuccherino minimo, o comunque in forte riduzione rispetto alla bottiglieria tradizionale".
AROMI E INGREDIENTI ARTIGIANALI
C'è grande movimento nel mondo dell'ingredientistica per la mixology. Anzi, c'è un vero e proprio movimento che guarda al "craft cocktail" come espressione di qualità.
Bere artigianale sembra essere sempre più cool. Perché se qualche lustro addietro erano pochi i pionieri che portavano dietro al bancone misture, estratti, essenze frutto di personali ricerche e sperimentazioni in laboratorio, oggi le etichette scritte a mano si moltiplicano e la spinta all'originalità si fa a volte estrema.
Un pioniere come Oscar Quagliarini ha iniziato molti anni fa a curare personalmente le essenze da vaporizzare sui bicchieri prima del servizio, orientandosi non a caso poi verso una sovrapposizione tra il lavoro nella mixology e quello nel mondo dei profumi.
Ma anche un acclamato bartender di fama internazionale come Harrison Ginsberg – che dopo bar di fama mondiale come Dead Rabbit e BlackTail, ora è bar manager al Crown Shy di New York – suggerisce grande attenzione alla percezione che possono portare nel cocktail ingredienti craft e selezionati a propria immagine e somiglianza dal miscelatore. In particolare, tornando al nodo della bassa gradazione, assumono una valenza sempre più strategica i succhi freschi: l'utilizzo di estratti preparati sul momento dà al cocktail una freschezza aromatica impossibile da ottenere con succhi conservati e dunque consente di ridurre la spinta sul versante alcolico, giocando su equilibri delicati.
Un esempio? Allo Zuma Dubai Laura Marnich e Angelo Immorlano propongono una reinterpretazione del classico Garibaldi, con l'utilizzo di bitter, succo d'arancia appena pressato e un cordiale yuzu chiarificato fatto artigianalmente.
LA FATICA DEL BARMAN
Non è un processo semplice, ma sembra una tendenza inevitabile. Sempre più bartender, soprattutto giovani, cercano il tocco personale che renda i cocktail opere uniche. Così risultano essenziali gli ingredienti base, ma anche il ghiaccio o le guarnizioni. Tutto deve portar a offrire un'esperienza, come il servizio naturalmente.
Una tendenza riconosciuta anche da una catena internazionale come Marriott, che prima del Covid ha messo in competizione i bartender impegnati nelle proprie strutture per scegliere il vincitore del Masters of the Craft, che nel 2019 è risultata Fraliza Gianniodis del The Ritz-Carlton a Boston.
Qual è il valore aggiunto di una mixology craft? Diviene di fatto portatrice di esperienze irripetibili ad ogni ordine. E il mondo dell'arte insegna che i pezzi unici possono avere prezzi considerevoli. Però una drink list di peso ha bisogno di moltissimo lavoro dietro le quinte.
© Riproduzione riservata