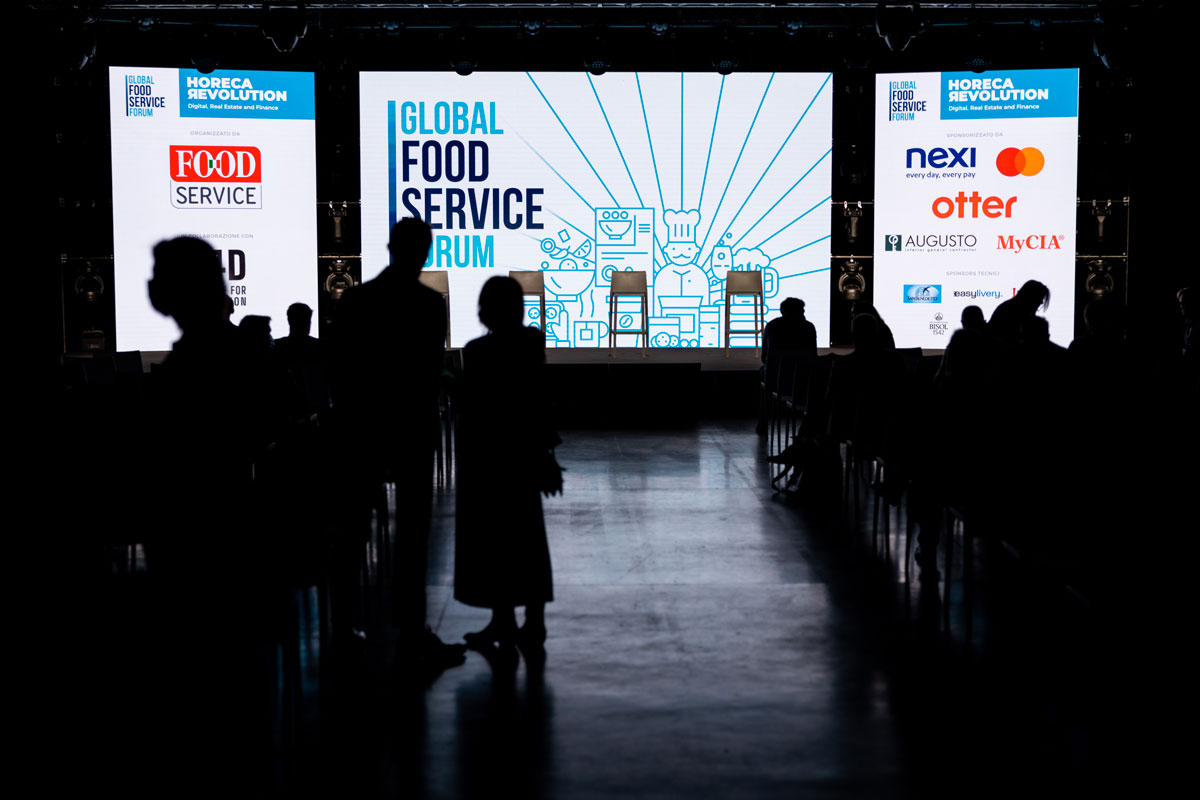 Digitale, real estate e finanza. Tre aspetti strategici nel mondo del Food Retail, che hanno assunto un'ulteriore rilevanza dopo l'emergenza pandemica. Per questo motivo Food Service e Appetite for Disruption, primo think tank italiano del mondo della ristorazione commerciale, li hanno scelti come temi protagonisti della terza edizione del Global Food Service Forum, che si è svolta lo scorso 25 ottobre al Talent Garden Calabiana, a Milano.
Un appuntamento diventato un punto di riferimento per il mondo della ristorazione organizzata: anche in questa terza edizione, infatti, hanno partecipato manager e imprenditori del settore.
A moderare i vari interventi sono saliti sul palco Cris Nulli, Founder di A4D e General Manager Italy LIVENow, e Fabio Denti, giornalista di Food Service.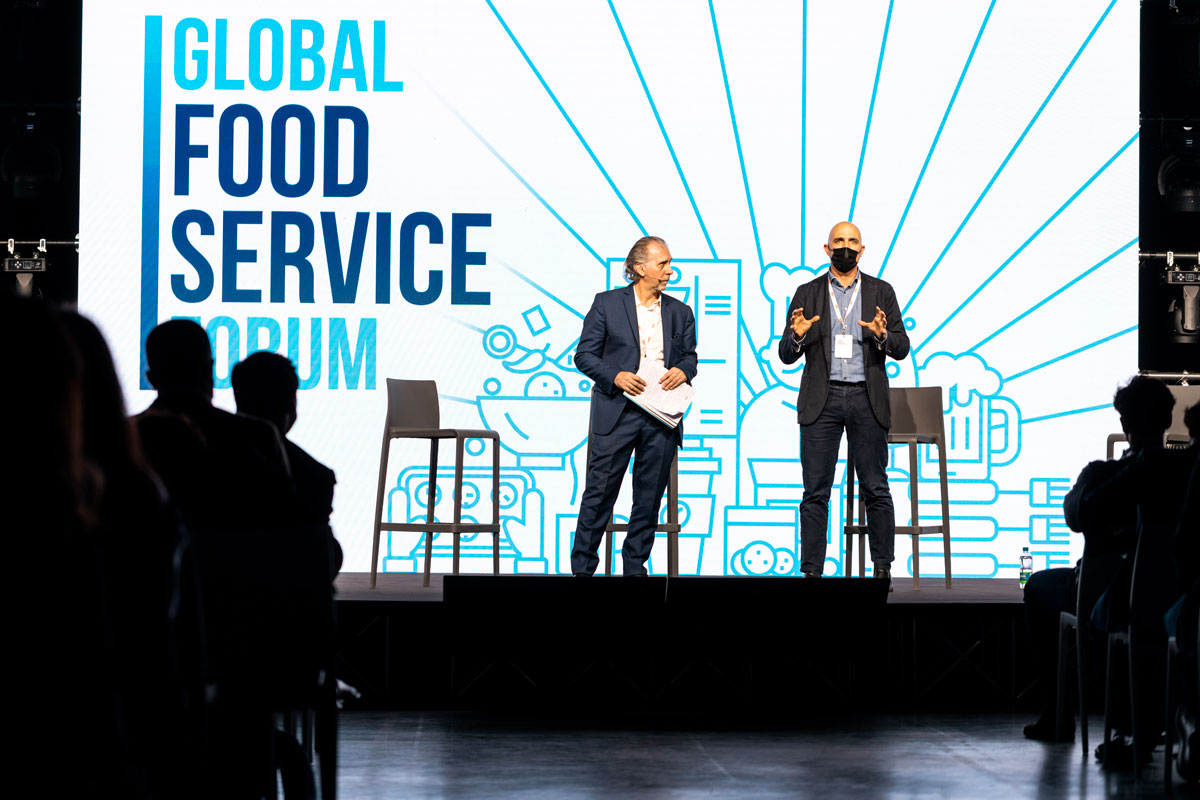 FUORI CASA, UNO SCENARIO IN RIPRESA
Sara Silvestri, Consultant di TradeLab, ha introdotto i lavori illustrando gli ultimi dati relativi al mercato fuori casa e le previsioni future. Nel complesso, nel 2021 si registra una ripresa dell'out of home rispetto al terribile 2020: la previsione è di chiudere l'anno a quota 66 miliardi di euro di fatturato rispetto ai 52 miliardi dello scorso anno. «In prospettiva – ha spiegato Sara Silvestri –, nel 2023 dovremmo raggiungere i livelli di fatturato del 2019, ovvero circa 85 miliardi di euro, mentre nel 2025 si dovrebbe arrivare alla cifra di circa 90 miliardi di euro».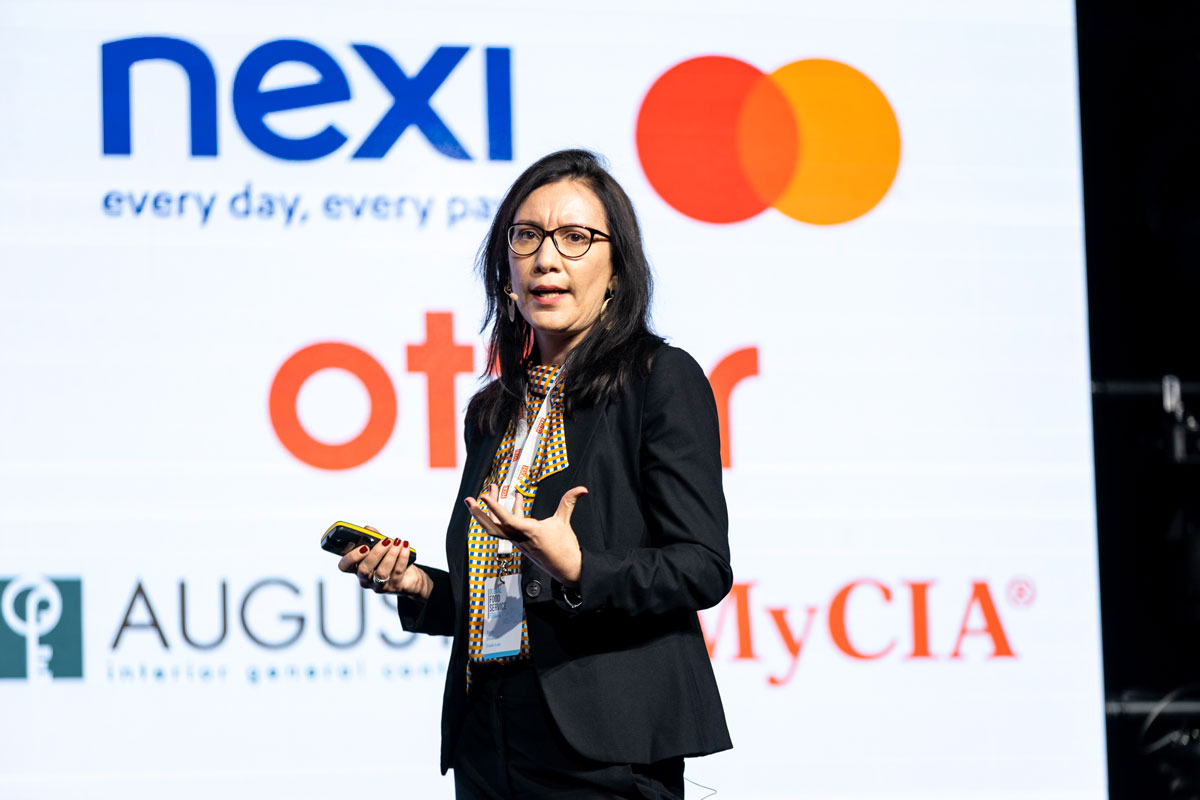 Per quanto riguarda le catene della ristorazione, «nel 2021 hanno ripreso la crescita, più del mercato stesso – ha affermato Silvestri –. La stima del fatturato di fine anno, infatti, parla di 4,5 miliardi di euro, con un incremento del 36% rispetto al 2020 (il mercato fuori casa nel suo complesso cresce del 23%)».
Tra i driver per la crescita futura delle catene, ulteriore impulso alla digitalizzazione, il consumatore al centro, ulteriore spinta alla managerializzazione, partnership per fare sistema e nuovi locali sempre più tecnologici.
DIGITALE, LE RISPOSTE AD HOC PER IL FOOD RETAIL
La prima parte dell'evento è stata dedicata al digitale, che oggi rappresenta uno degli "strumenti" più importanti nelle mani degli imprenditori della ristorazione organizzata. Alessandro Viola, Head of Corporate Sales di Nexi, ha illustrato come la pandemia abbia influenzato il settore dei pagamenti digitali. «Oggi i consumatori sono più preparati a utilizzare soluzioni digitali – ha spiegato Viola –. E le richieste che ci arrivano dai nostri clienti-partner vanno proprio in questa direzione. Per cui il team Nexi è impegnato a fornire soluzioni omnicanale che permettano alle insegne di conoscere approfonditamente le abitudini e le preferenze del cliente, comunicando con lui costantemente, offrendo esperienze di acquisto senza limiti di spazio e tempo».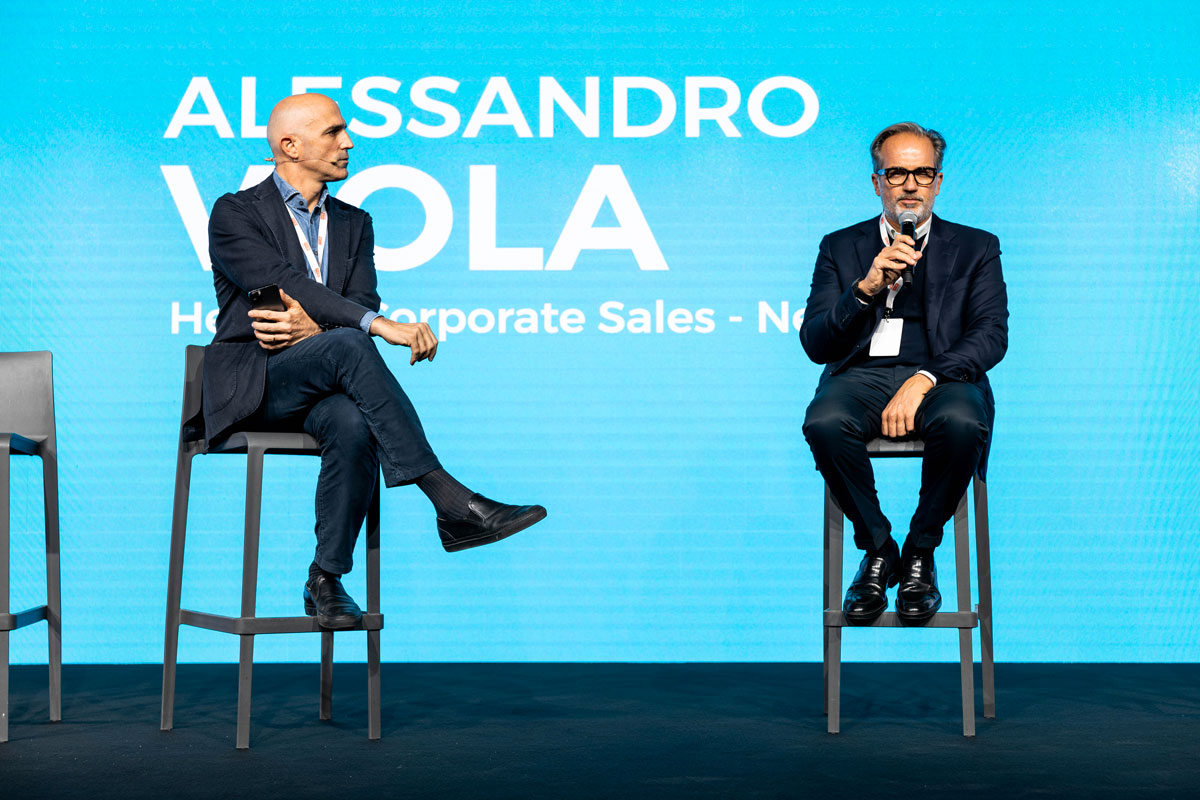 Otter è stato protagonista del secondo intervento dell'ambito digitale. Si tratta di un network che vanta una presenza in 31 paesi (se ne aggiungeranno 12 entro fine 2021) che offre un sistema di controllo e gestione da utilizzare per migliorare l'esperienza di consegna a domicilio e aumentare gli ordini, riducendo allo stesso tempo i costi di gestione delle attività di delivery, con la garanzia di tenere sotto controllo i dati provenienti da piattaforme di raccolta diverse.
Ailyssa Pretorius, Regional General Manager EMEA di Otter, ha illustrato le peculiarità di questo sistema: «Tre sono gli ambiti in cui può essere applicato: sala, cucina e back office. Si procede innanzitutto alla centralizzazione di tutte le piattaforme e a far confluire gli ordini su un singolo tablet, riducendo in questo modo il livello di stress dei gestori e mettendoli in condizione di accedere a un'unica rendicontazione completa. Le funzioni di accettazione automatica e stampa assicurano di non perdere alcuna richiesta e di limitare gli errori in modo da poter massimizzare le vendite. L'applicazione Business Manager, in particolare, esamina le prestazioni delle attività coinvolte per capire meglio quali aree stiano funzionando bene e quali potrebbero richiedere attenzione».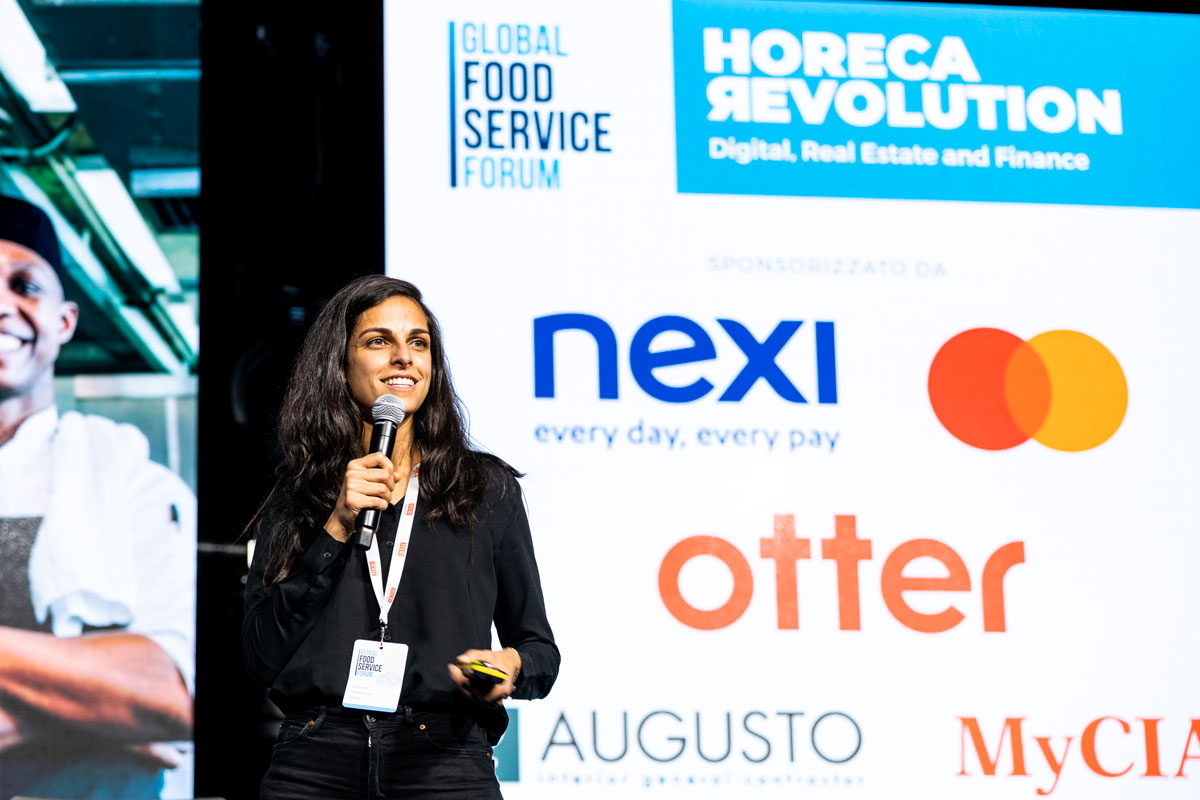 Lo "slot" digitale è stato chiuso da MyCia. Diego Barozzi, Head of Sales della società che ha lanciato la carta d'identità alimentare, ha sottolineato che «si tratta di un servizio che mette al centro le esigenze personali e le preferenze alimentari dei consumatori. Ora abbiamo rilanciato l'app, rivedendo la veste grafica e potenziando ulteriormente i menu, in modo che il consumatore possa avere una scelta più ampia dei ristoranti che rispondono alle sue esigenze».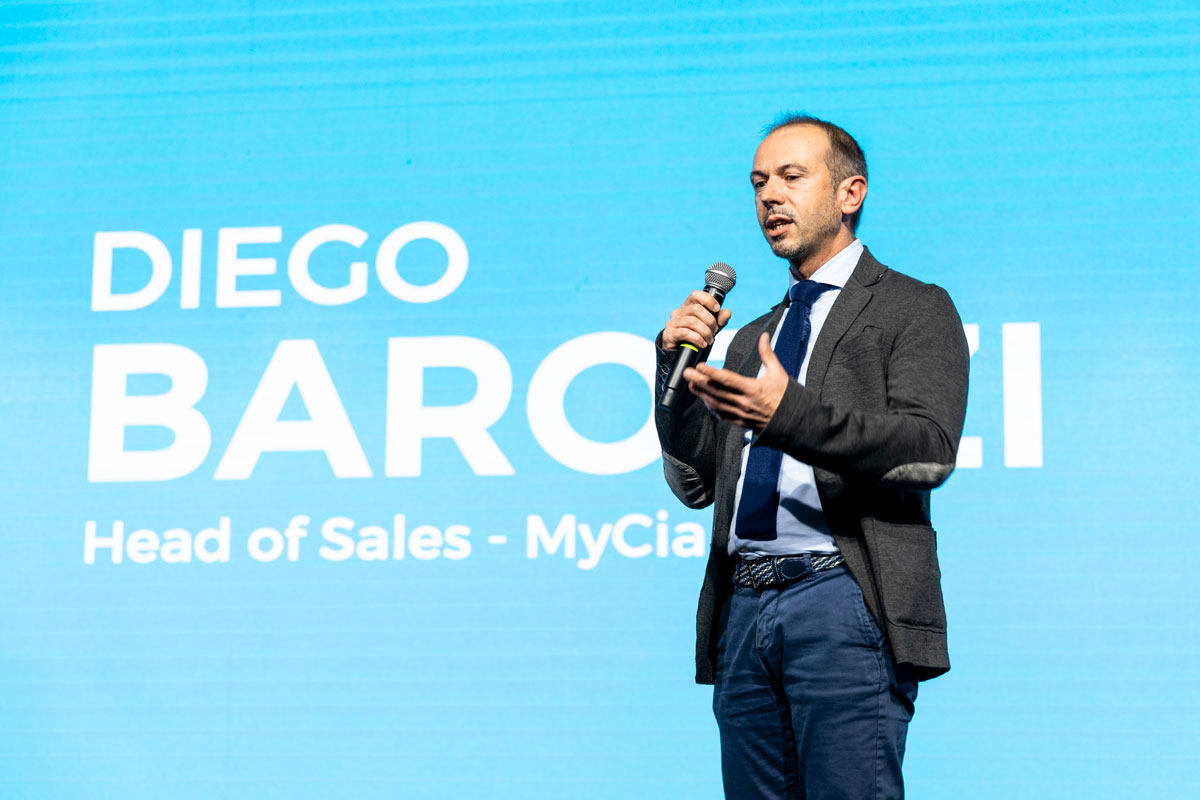 REAL ESTATE COMMERCIALE, LA RISTORAZIONE È SEMPRE PIÙ IMPORTANTE
La scelta delle location dei locali è un aspetto fondamentale per le strategie delle insegne della ristorazione organizzata, con le tipologie di clienti e i flussi che ne conseguono. Location sia nelle città, che nel travel retail e nei centri commerciali. Per parlare di questo argomento erano presenti a questa edizione del Global Food Service Forum Gianluca Sinisi, Licence Partner Engel & Völkers Commercial Milano, e Sebastien De Rose, COO di Grandi Stazioni Retail.
Sinisi ha sottolineato gli effetti della pandemia sul mercato commerciale in Italia, «che ha fatto registrare un numero notevole di immobili sfitti, con un altrettanto accentuato turnover di aperture e chiusure di attività commerciali».
Di recente, Engel & Völkers Commercial ha realizzato un Food Retail Market Report relativo a Milano, dove emerge la grande dinamicità del settore food&beverage, le cui aperture sono costanti e superiori a quelle degli altri settori merceologici.
Sebastien de Rose ha spostato l'attenzione sul mondo delle stazioni ferroviarie e la loro offerta commerciale. Grandi Stazioni Retail, infatti, gestisce a livello commerciale le 14 più grandi stazioni ferroviarie italiane. Anche durante il periodo pandemico i progetti di riqualificazione e sviluppo delle aree commerciali è proseguito: «Stiamo parlando di 12mila metri quadrati di nuova realizzazione, come Mercato Centrale a Milano e la Food Hall della stazione ferroviaria di Napoli – ha affermato de Rose –, un'area di oltre 4.000 metri quadrati dedicata al food».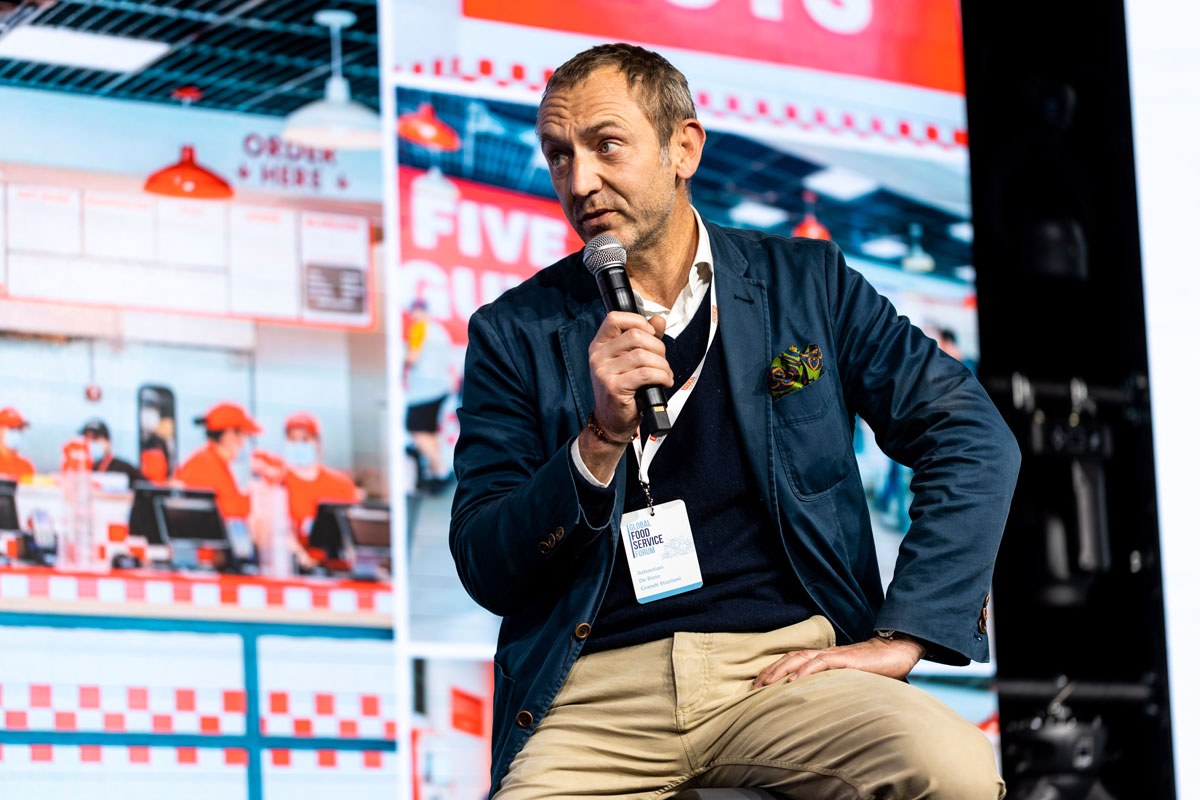 E il food&beverage è decisamente strategico per Grandi Stazioni Retail, rappresentando, come ha sottolineato de Rose, «il 30% dell'offerta commerciale delle grandi stazioni ferroviarie italiane».
Infine, il manager di Grandi Stazioni Retail ha annunciato il prossimo importante progetto: «Riqualificheremo la Stazione Termini di Roma, la più importante d'Italia, con un investimento di 37 milioni di euro».
ALLA FINANZA PIACE IL FOOD RETAIL
Negli ultimi anni numerosi fondi di private equity hanno deciso di investire nella ristorazione organizzata in Italia. Questo l'argomento dell'ultimo "slot" del Global Food Service Forum, diviso in due parti. Nella prima, Stefano Caspani, Investment Director di DeA Capital, maggiore azionista dell'insegna Alice Pizza, ed Emanuele Torre, Senior Investment Professional di OpCapita, azionista di riferimento di Rossopomodoro, hanno sottolineato i motivi per cui i rispettivi fondi hanno investito in queste due insegne. Entrambi hanno sottolineato alcuni fattori decisivi: «Scalabilità dell'insegna, ovvero facilità nel moltiplicare le aperture, e garanzia del tipo di offerta, ovvero la proposta di un prodotto, la pizza, che è sinonimo di successo tra i consumatori».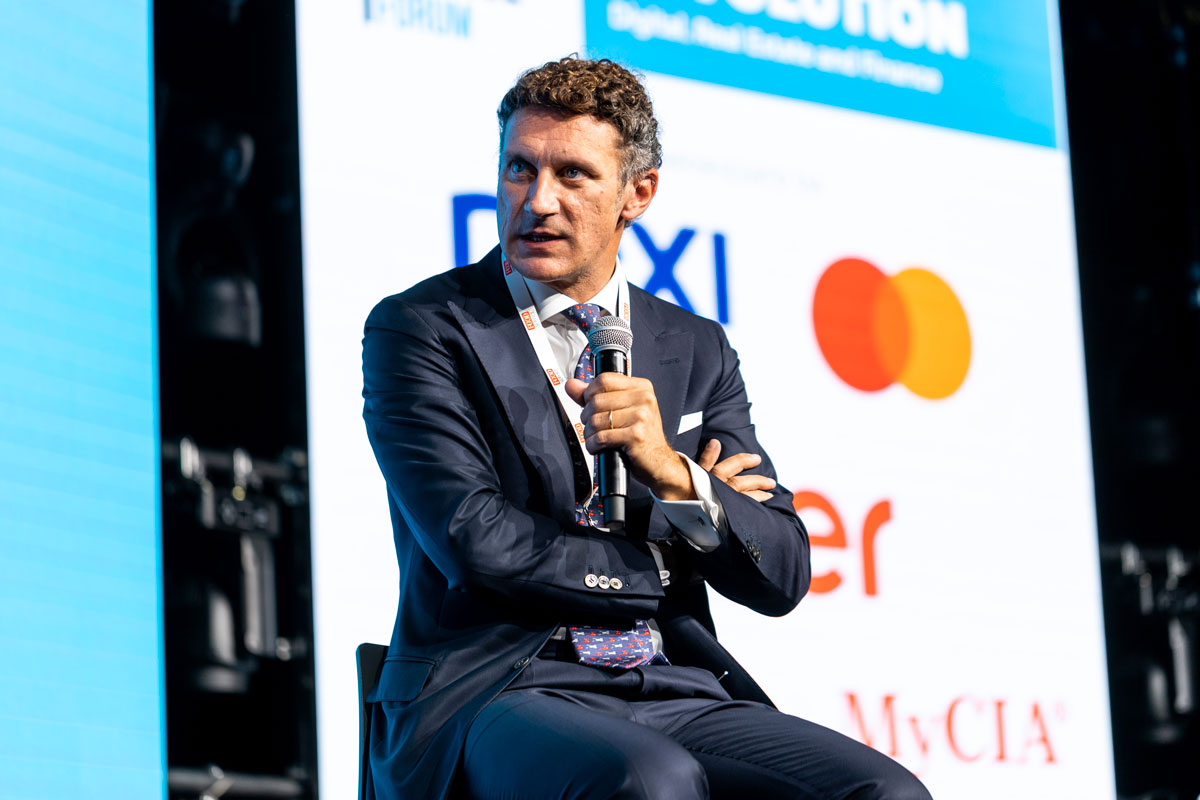 In linea generale, i fondi di private equity hanno accelerato gli investimenti nel food retail, secondo Caspani e Torre, perché il settore continua a innovarsi per rispondere ai bisogni del mercato e questo è un elemento fondamentale.
La seconda parte dedicata alla finanza ha visto confrontarsi tre manager al timone di altrettante insegne: Claudio Baitelli, CEO di Alice Pizza, Matteo Pichi, CEO e Founder di Poke House (che ha come azionista Milano Investment Partner), e Roberto Colombo, CEO di Rossopomodoro.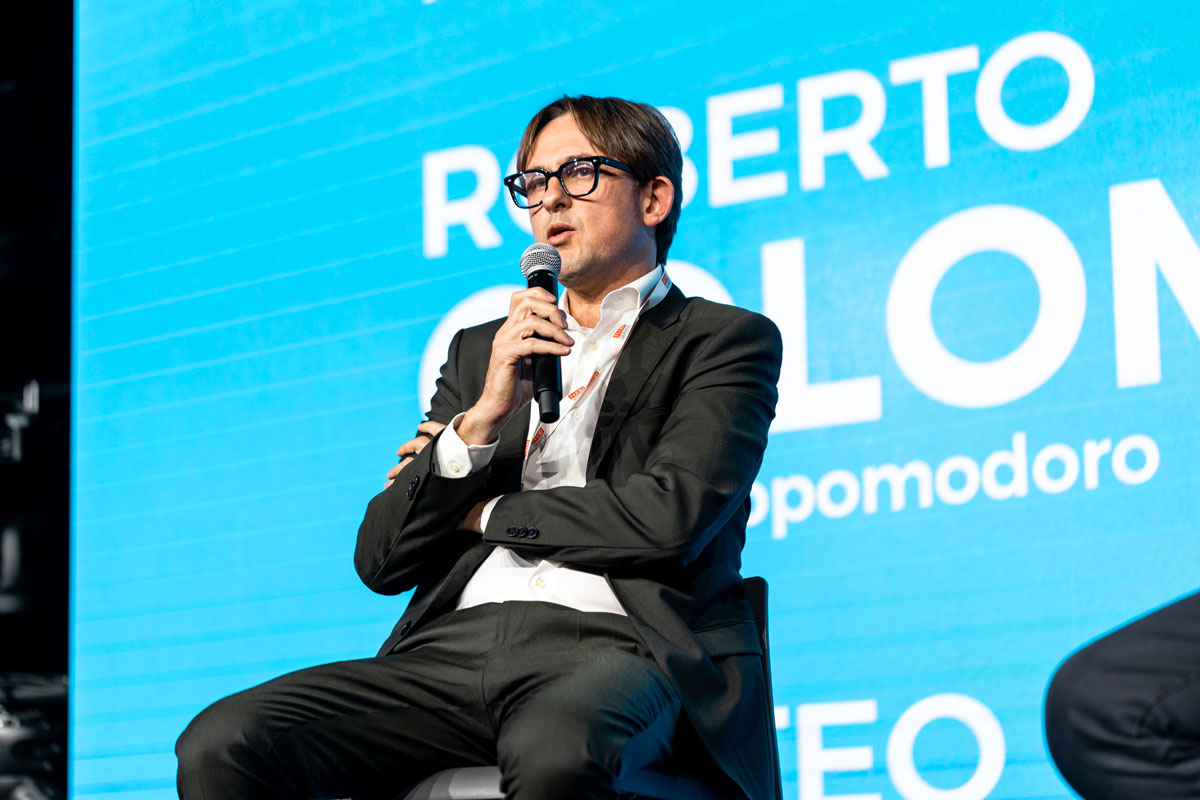 I relatori si sono soffermati su alcuni aspetti fondamentali nel rapporto tra insegna e fondo di private equity. Innanzitutto, il vantaggio che i fondi di private equity possono offrire alle imprese del food retail, che non è tanto sul piano finanziario (ovviamente un vantaggio c'è), quanto sul piano dello sviluppo industriale. Per questo motivo i fondi fanno una full immersion nel business della catena per comprenderne valori, mission, brand puourpose, target di consumatori e prodotto (peculiarità, profondità d'offerta, plus distintivi).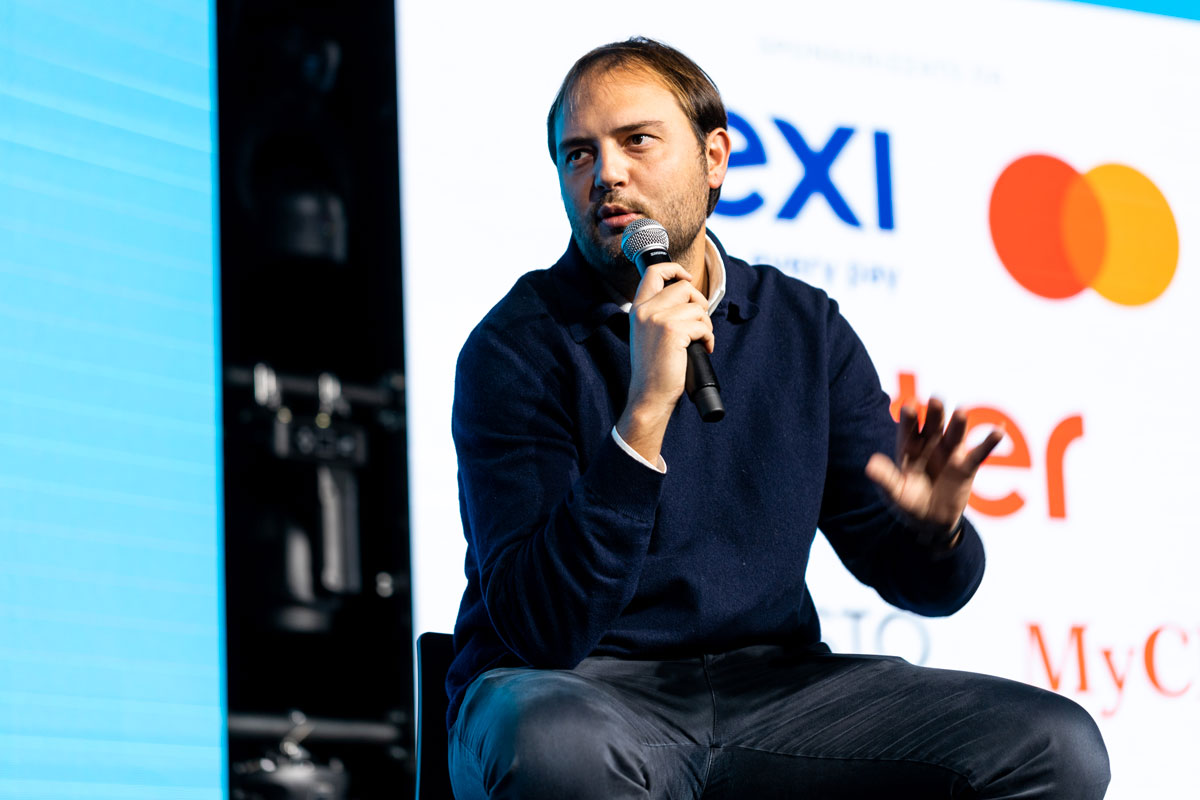 Certamente, l'alleanza catena-fondo garantisce alla prima le "spalle più coperte" in termini di risorse, ma, il fondo non è un bancomat a cui chiedere denaro ogni volta che se ne ha bisogno, bensì un partner con cui confrontarsi per scegliere il giusto percorso di sviluppo, in una logica che potremmo definire "win-win".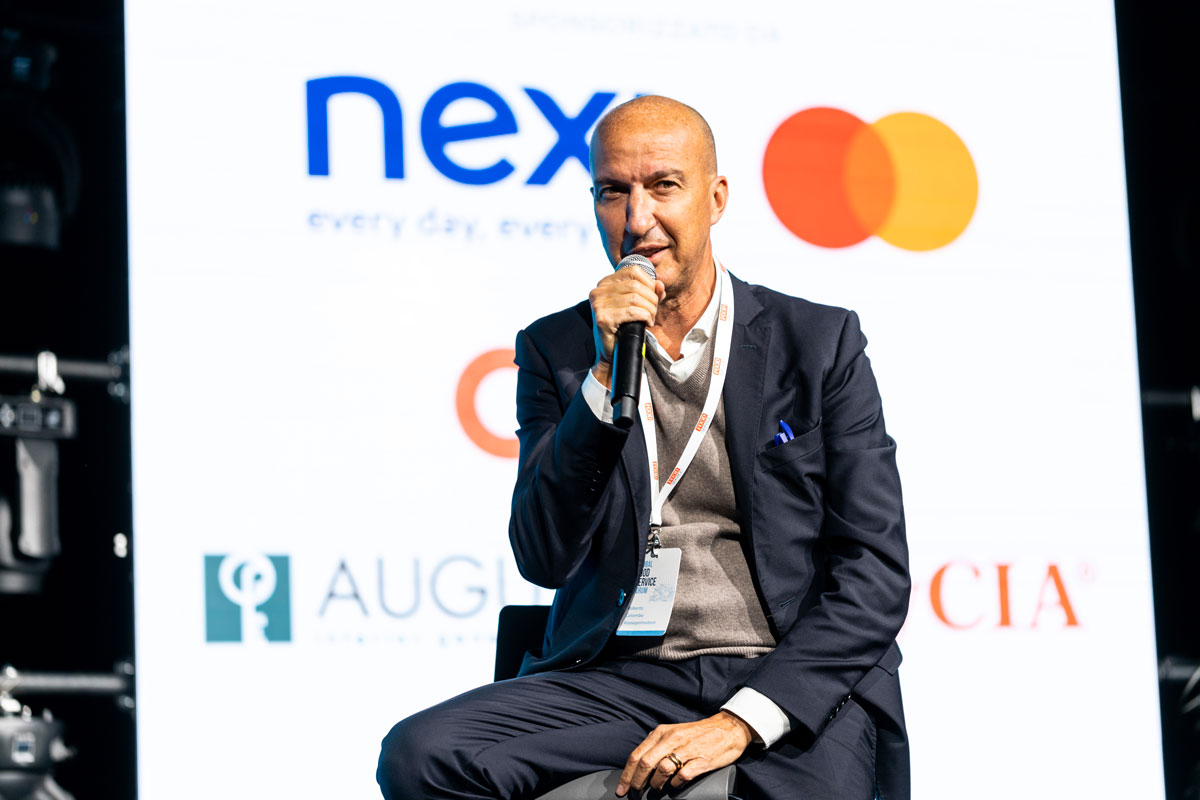 UN'IMPRENDITRICE CON LA "I" MAIUSCOLA
L'evento si è poi concluso con l'intervento di Ilaria Puddu, imprenditrice del mondo della ristorazione, che ha al suo attivo, insieme al socio Stefano Saturnino, il lancio di una decina di format negli ultimi anni. Oggi, Ilaria è impegnata in cinque insegne di ristorazione: Marghe, Pizzium, Giolina e Crocca, legate alla pizza, e Gelsomina, legata, invece, alla pasticceria. Un'imprenditrice di successo che ha focalizzato l'attenzione su due dei temi protagonisti dell'evento: digitale e real estate. «Inizialmente, l'aspetto digitale non era così importante per l'attività dei nostri locali, ma la pandemia e i conseguenti lockdown mi hanno aperto gli occhi – ha sottolineato –. Infatti, grazie al delivery, che ha una componente digitale importante, siamo riusciti a mantenere aperta l'attività e questo è stato un elemento che ci ha spinto a investire nella digitalizzazione. Per quanto riguarda il real estate, è chiaro che la scelta della location è fondamentale e viene fatta in funzione della tipologia di format e del tipo di clientela. L'importante è analizzare bene le zone e capire cosa si vuole proporre».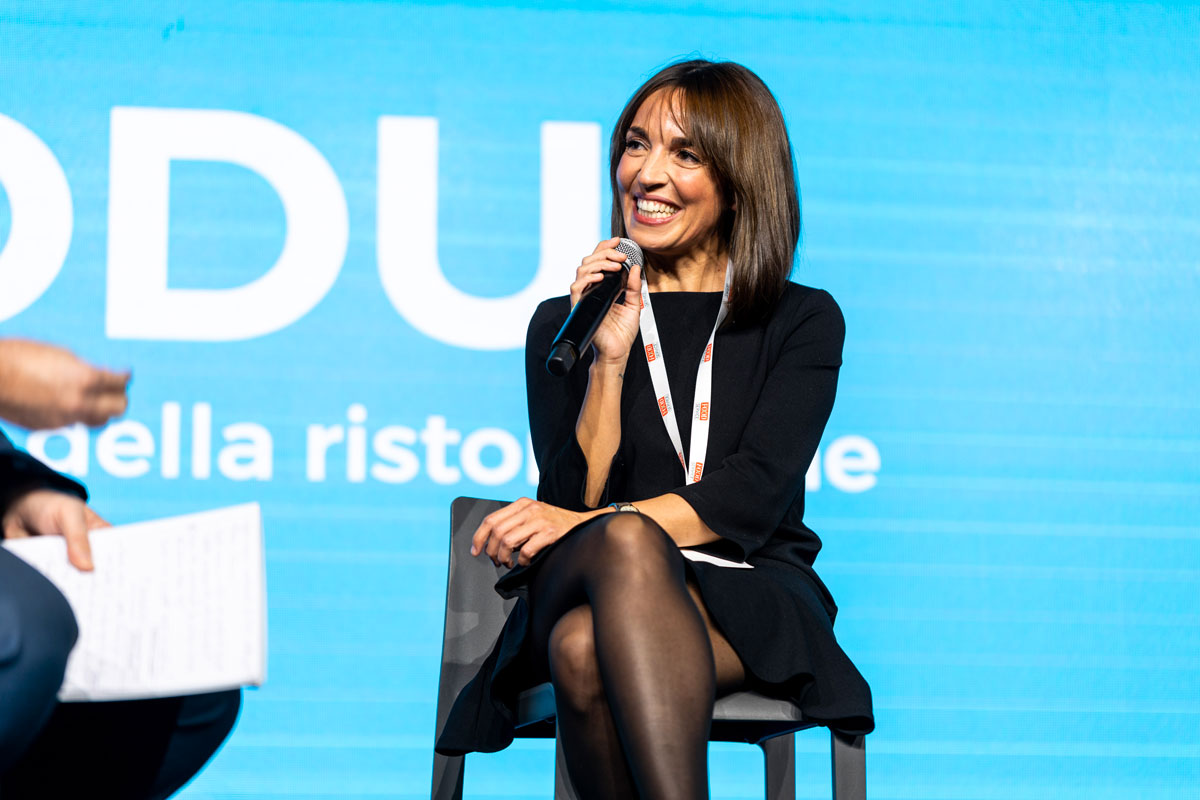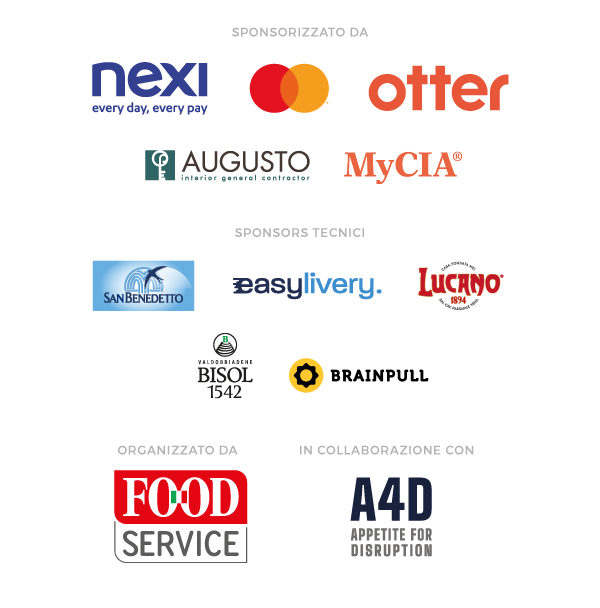 © Riproduzione riservata